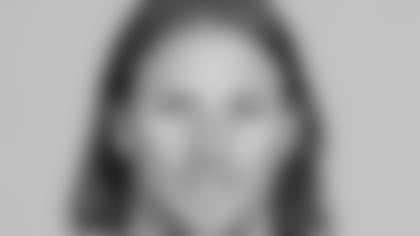 WR Kevin Curtis
NASHVILLE, Tenn. -- Lining up at wideout or in the slot doesn't matter to Kevin Curtis. After what the eight-year veteran has been through over the last year, he simply feels blessed to have the opportunity.
Curtis, whose resume features 253 career receptions for 3,297 yards and 20 touchdowns, signed with the Titans late last week and is trying to extend his career to a ninth season, completing his comeback from testicular cancer that was diagnosed about a year ago.
He said Tuesday the timing of the diagnosis was bad because it cost him almost all of last season, but good because doctors were able to perform surgery and report that all the cancer is gone. Curtis goes through periodic checkups, but he said he's healthier and feels better than he has for a while.
"I think a little bit more was made out of it than what it was," Curtis said. "The timing wasn't good last year, but we were able to catch it. I didn't have nearly the battle that other people have to go through."
Curtis is soft-spoken and calm when he talks about the perspective he gained the past season and how important it is for him to make the most of every opportunity. With final roster cutdowns coming this weekend, Curtis realizes Thursday night's preseason finale at New Orleans could make or break his chances of making the team.
Offensive coordinator Chris Palmer said this week the Titans are likely to play Curtis several reps Thursday night. Both teams are expected to play starters sparingly and use the game reps as evaluation tools for upcoming personnel decisions. All teams must trim their rosters from 80 players to the NFL maximum of 53 by Saturday.
New Titans quarterback Matt Hasselbeck, who is not expected to play much at New Orleans, said Curtis had a "nice" practice Tuesday. He said the late addition of Curtis reminds him of last season when Seattle  signed Brandon Stokley and the receiver made six catches in the ensuing game, just days after joining the Seahawks.
"He's faster than I thought," Hasselbeck said of Curtis. "Sometimes, a guy that's been around that long, you think of him as a guy that can play the slot. He played pretty much all outside (Tuesday)."
Hasselbeck said he is impressed by the competitive nature of anyone that's fought cancer.
"We talk about adversity like coming back in the fourth quarter," Hasselbeck said. "He's faced cancer and beat it, so that's a different level."