Tennessee Titans Entertainment Appearances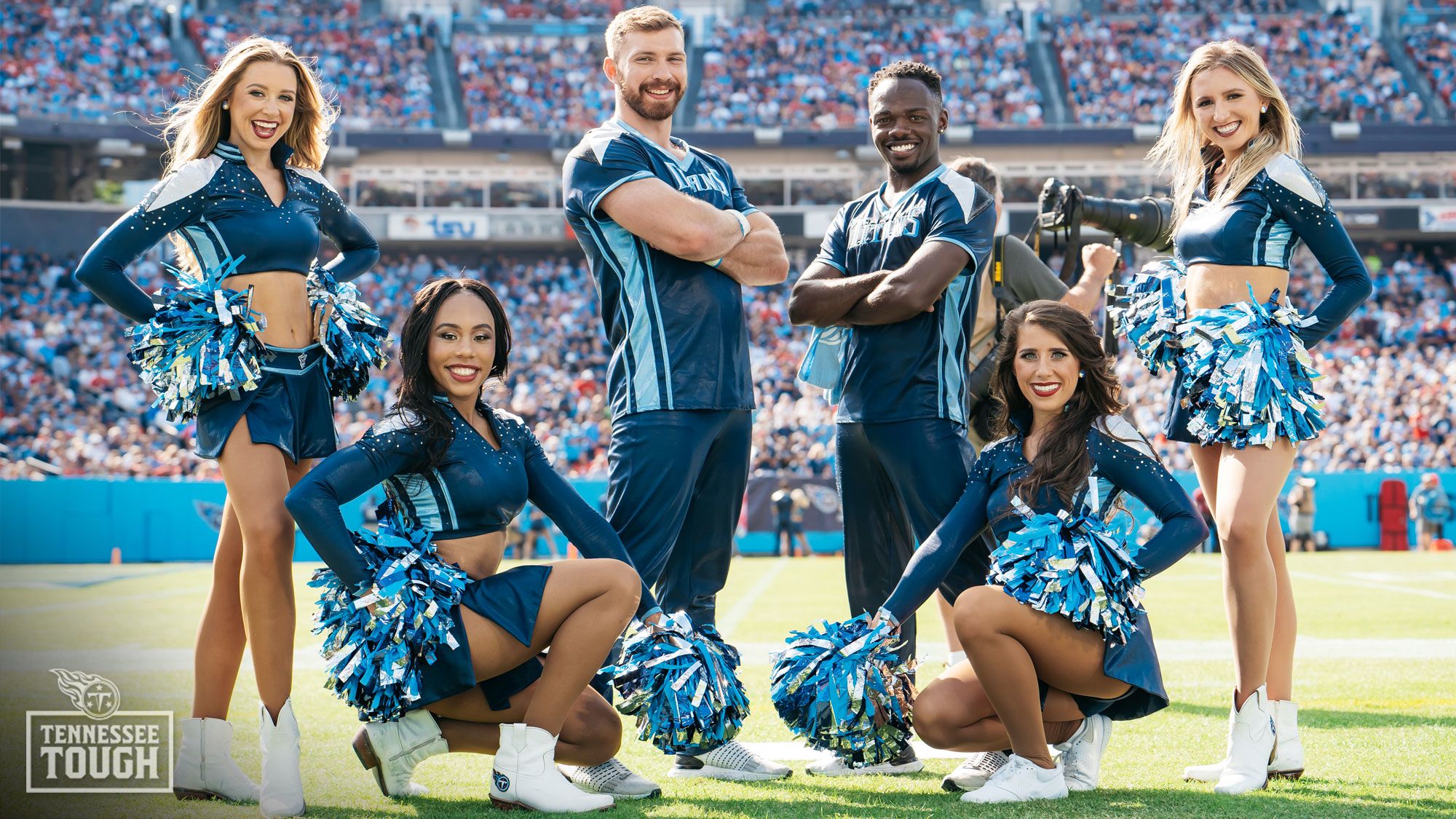 Cheerleaders, T-Rac and Blue Crew Drumline Appearances
The members of Tennessee Titans Entertainment have circled the globe delighting audiences with appearances and performances. Book the Titans Cheerleaders, T-Rac or the Blue Crew Drumline to create an authentic Nashville sports vibe. From 8-year-old birthday parties in Smyrna, TN to military bases in Kuwait, audiences of every age will be delighted!
T-Rac, the Titans Cheerleaders and the Blue Crew are available for all types of appearances. They may be booked together or separately, depending on your event and budget.
Mileage and/or travel fees will apply to appearances booked outside of the greater Nashville metropolitan area.
All Titans Cheerleaders and T-Rac appearances must be submitted at least two weeks prior to your event.
All Blue Crew appearance requests must be submitted at least four weeks prior to your event.
Fill out the form below to submit your request.
Upon receipt of your request, we will contact you to discuss the specifics of your event.
Standard Event Appearance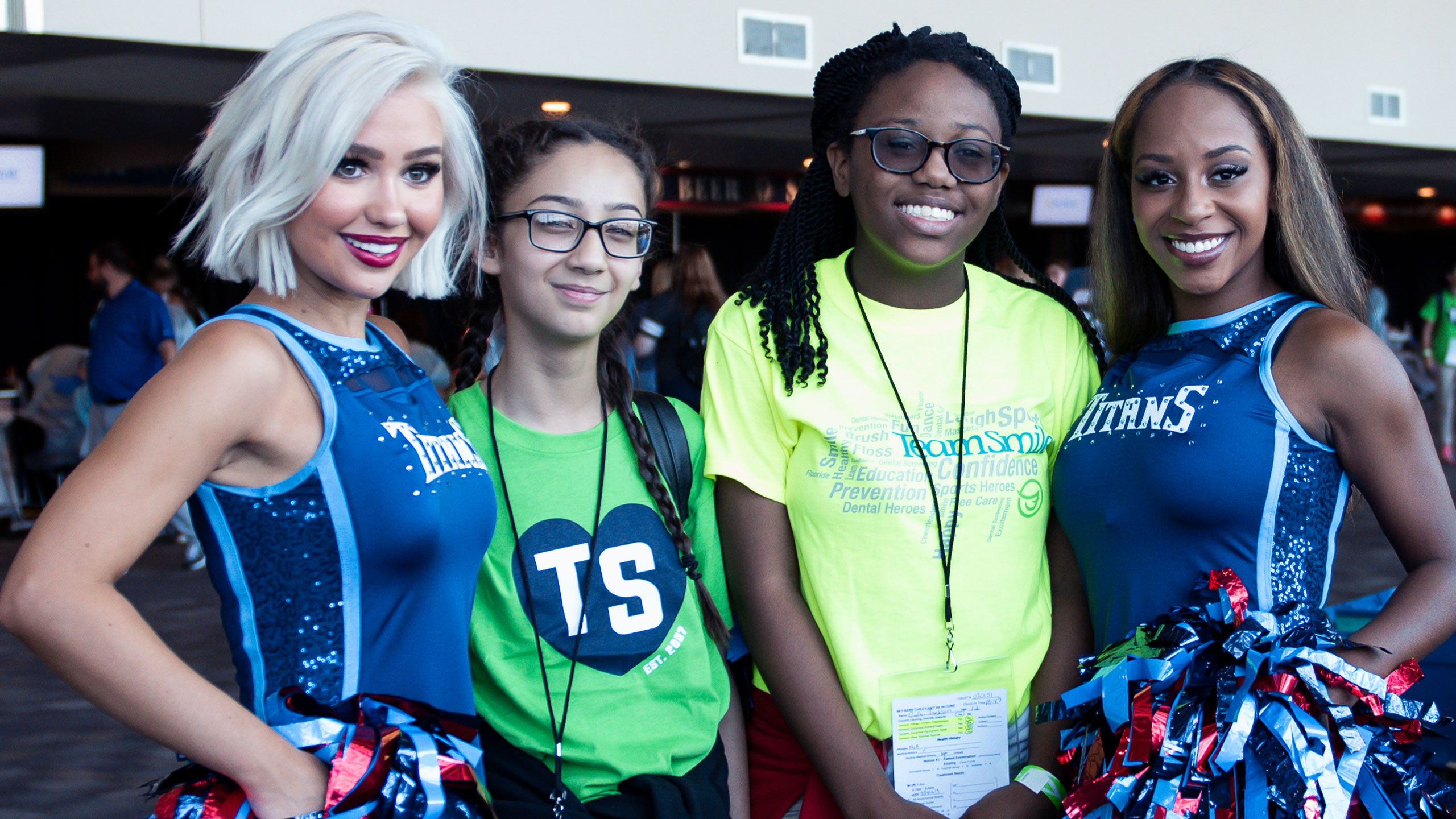 Tennessee Titans Cheerleaders
2 Cheerleaders: $400/hour (2 hour minimum)
Any additional hours billed hourly at $200/hour/cheerleader
Standard appearance is a traditional meet and greet. There is an additional fee for performances
Appearances include team photo cards for every fan!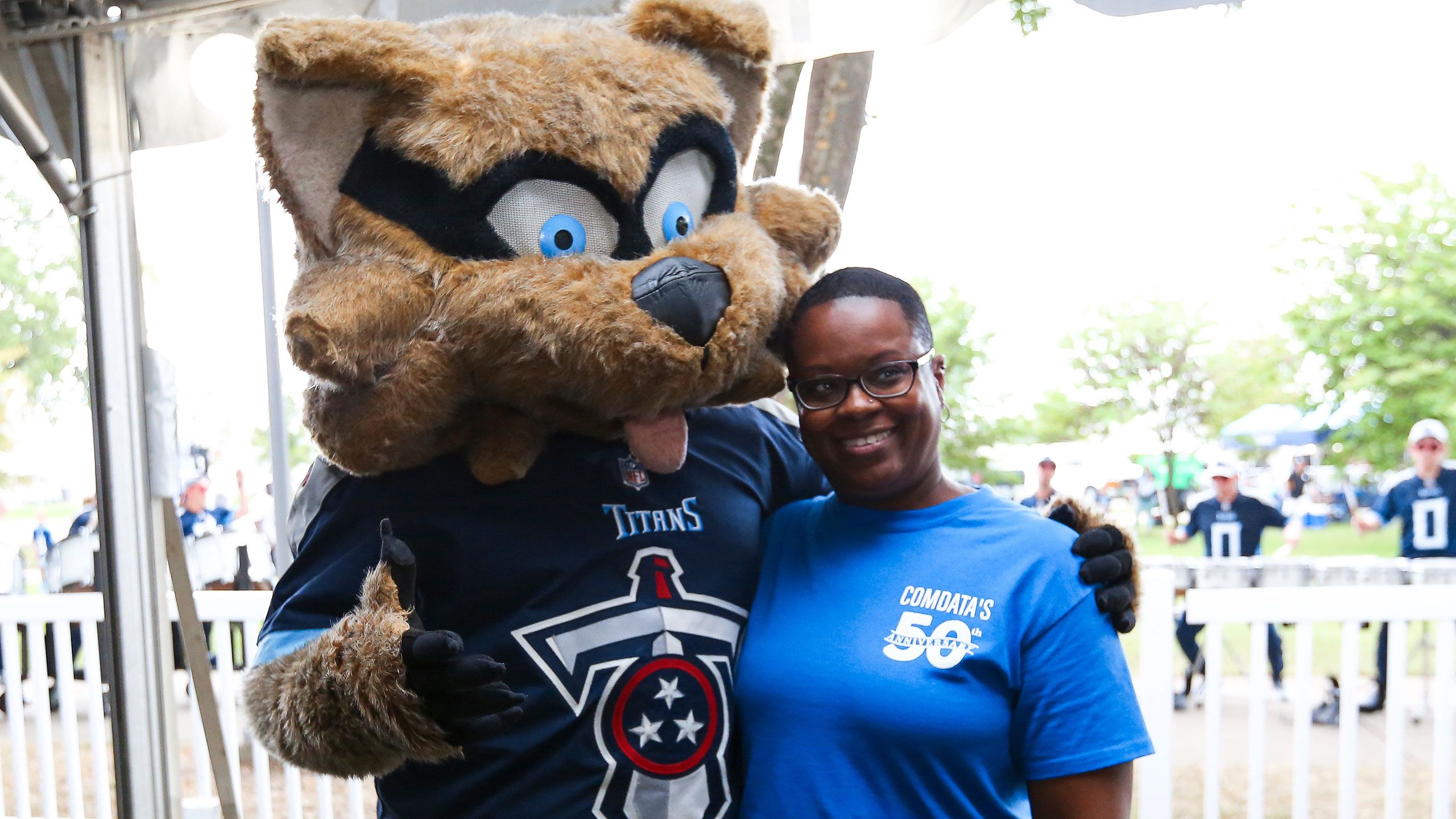 T-Rac
Appearances 60 minutes or longer: $300/hour
30-minute appearance: $200
Appearances include T-Rac photo cards for every fan!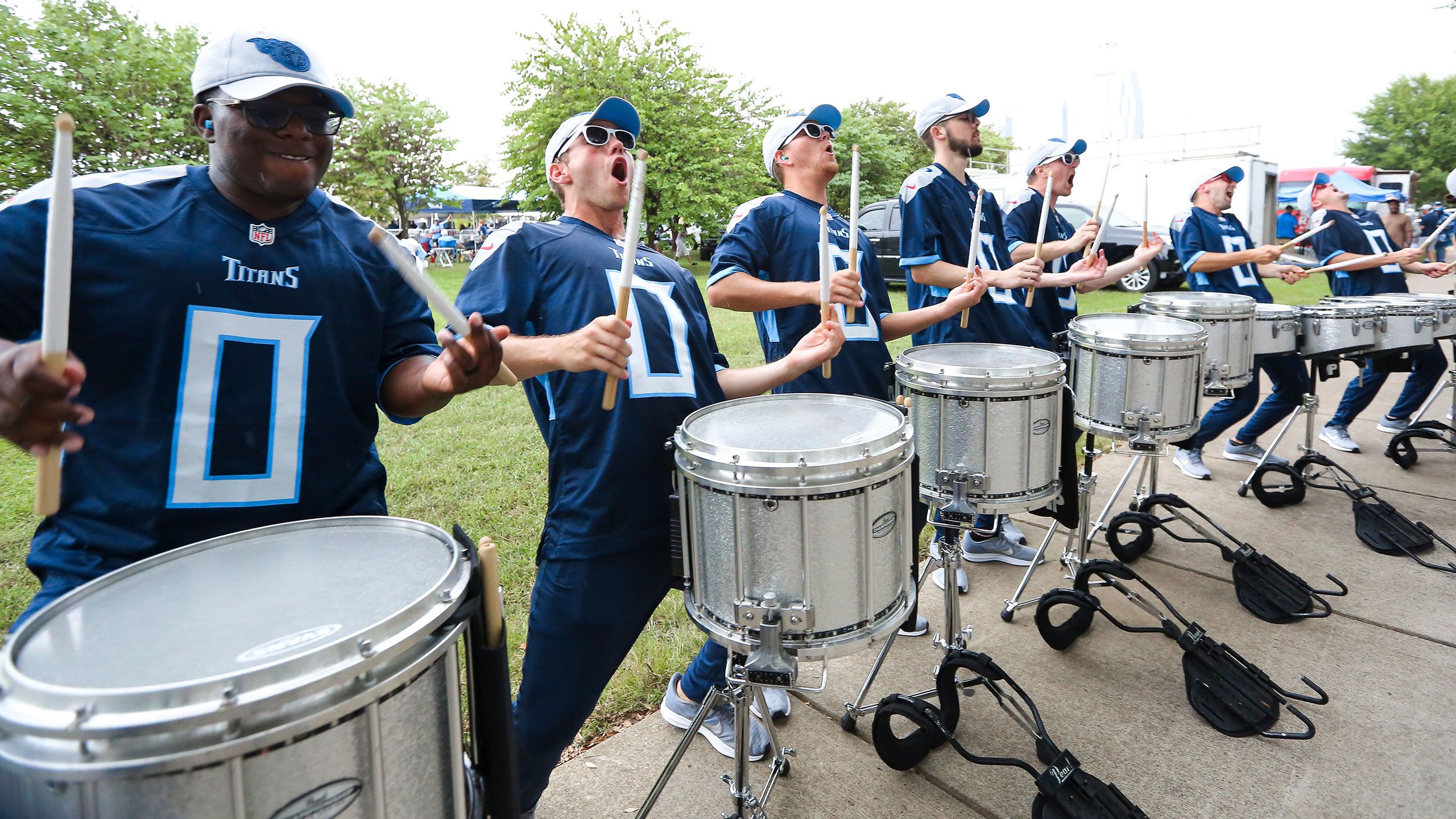 Blue Crew Drumline
$150/Drummer/hour (Minimum of five Drumline members required)
10% discount for booking full drumline (14 drummers)
Appearances lasting more than 1 hour will require a 10-minute break for each additional hour booked
Book two or more groups for your event and receive 20% off the combined appearance fee!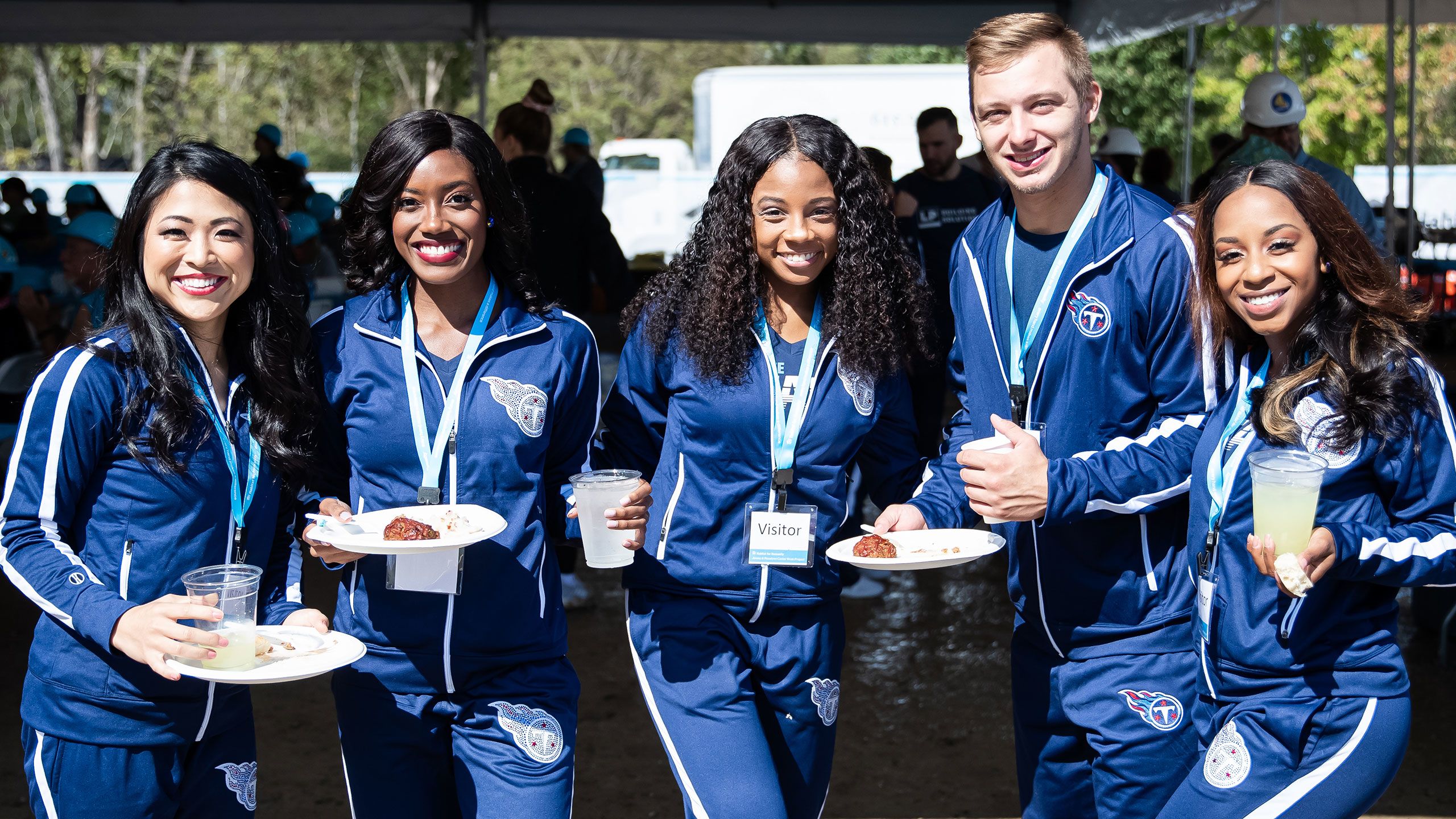 The Tennessee Titans are proud to be a philanthropic leader in the community and it's our goal to make a difference in the lives of our fans.
As a part of our community outreach efforts, members of Tennessee Titans Entertainment will make appearances for non-profit organizations, schools and civic functions based on their availability. Non-Profit Corporations with a 501c3 number may be eligible for discounted appearance rates. Appearances must include a clear role for the Titans Cheerleaders/T-Rac/Blue Crew that will impact participants in a meaningful way (reading to students, distributing awards, etc.).
Please indicate your non-profit status on appearance form.
Enhance your Titans home game experience with a visit from T-Rac, the Blue Crew or the Cheerleaders to your tailgate, suite, or even your seat in the stands! Celebrate a birthday, corporate outing, or entertain a big client by adding a personalized appearance to your game day.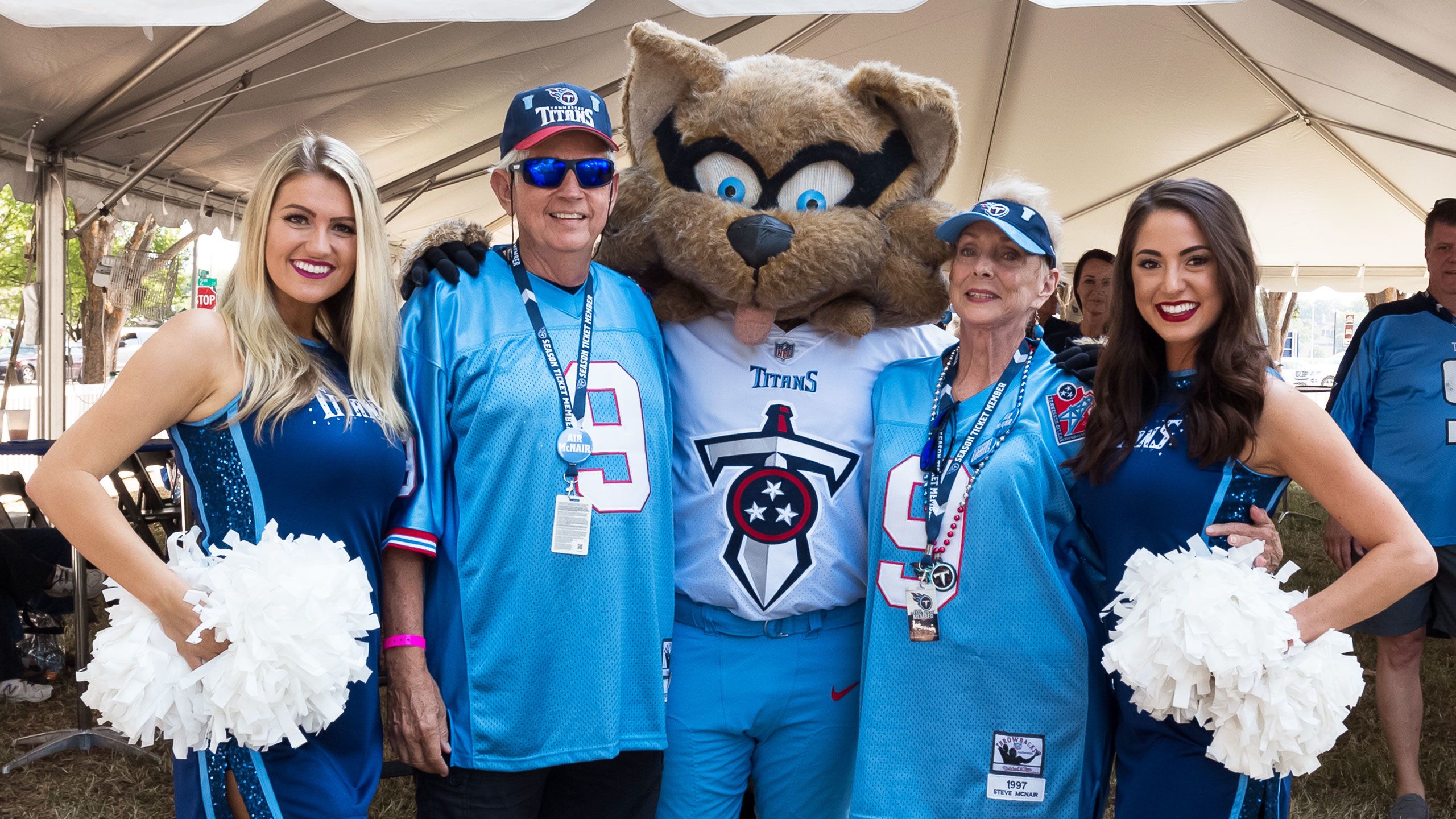 Tailgate Appearance
The Titans Cheerleaders, T-Rac or the Blue Crew will visit your tailgate in one of our Nissan Stadium parking lots for approximately 15 minutes for photos and fellowship with your group!
All visits must conclude by 45 minutes prior to kickoff
T-Rac, Cheerleaders or Blue Crew: $200.00
Add an additional group: $100.00
In-Game Suite/Seat Visits
The Titans Cheerleaders All Stars or T-Rac will stop by your seat or suite during the game to say hello and take photos!
T-Rac or Cheerleaders: $100.00
Add an additional group: $50.00
Surprise your mother with a special delivery on Mother's Day or remember your wedding anniversary with T-Rac visiting your spouse at work. T-Rac will deliver a card, flower, and special gift for any occasion for your loved one at work, home, or school!
$200.00
T-Rac's PLAY60 School Program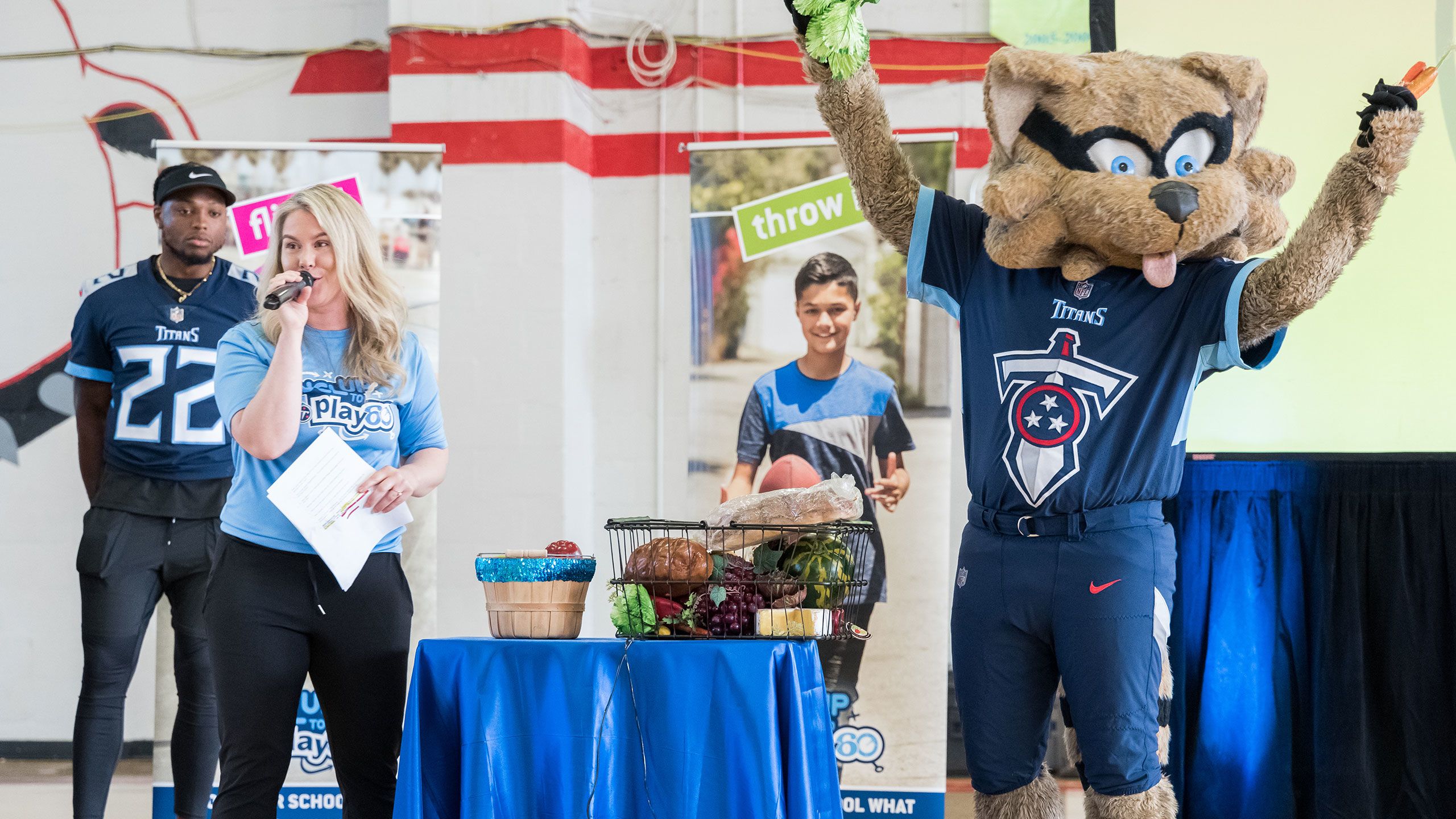 The Tennessee Titans and the NFL PLAY 60 initiative encourages youth to be active for 60 minutes each day. Anyone that knows the Titans Pro-Bowl Mascot, T-Rac, is aware that he love to play and be active!
So T-Rac has found the perfect teammates in the fight against childhood obesity: The Tennessee State Parks, State of Tennessee Department of Health, the American Heart Association and the Southeastern United Dairy Industry Association to bring the FREE program to elementary schools.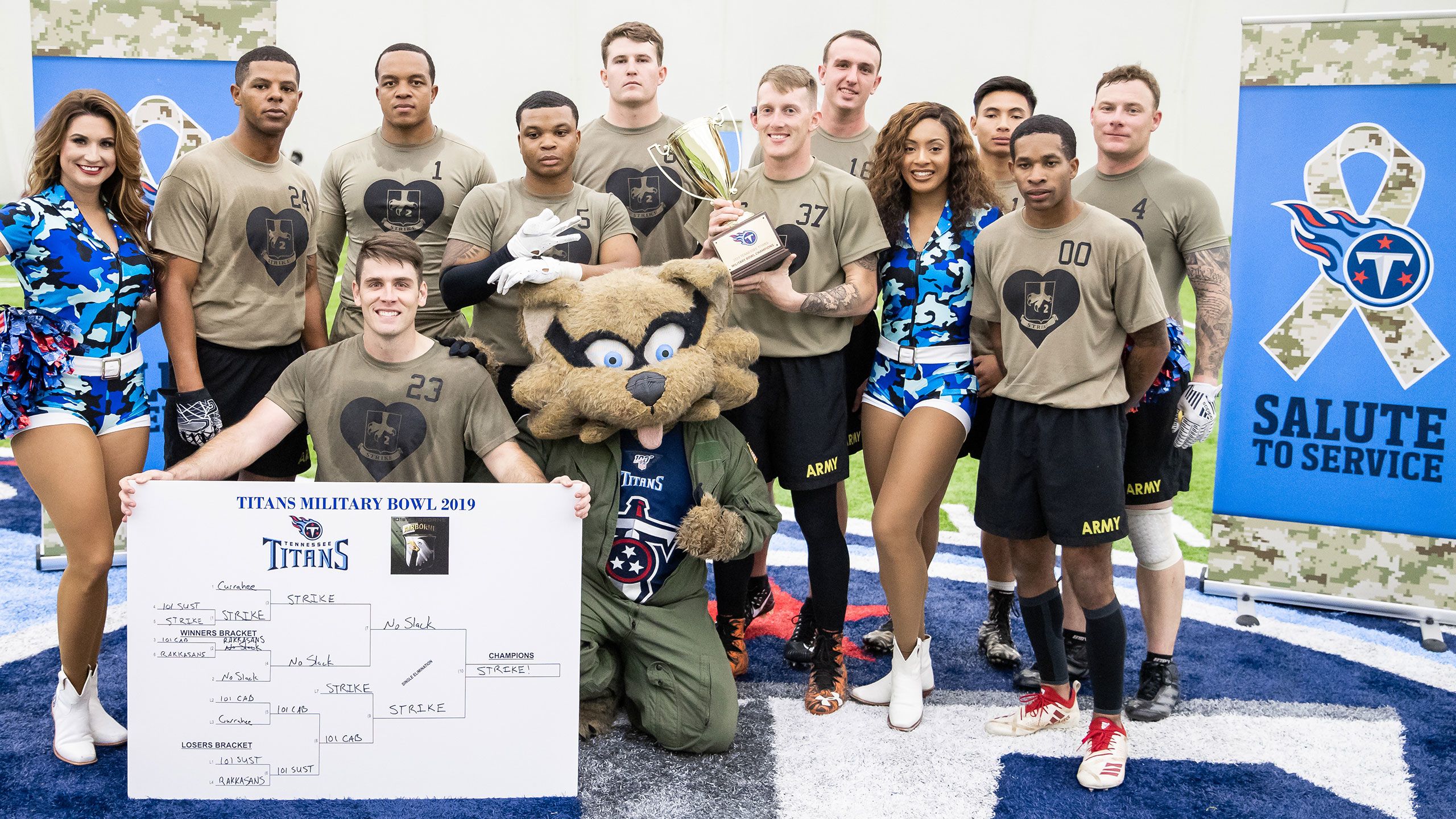 Members of Tennessee Titans Entertainment have traveled all across the globe, from Kuwait to Guam, visiting our United States Military.
Rates and availability vary; please email cheerleading@titans.nfl.com or call 615-565-4152 to discuss the details of your specific tour.