T-Rac | Tennessee Titans - TennesseeTitans.com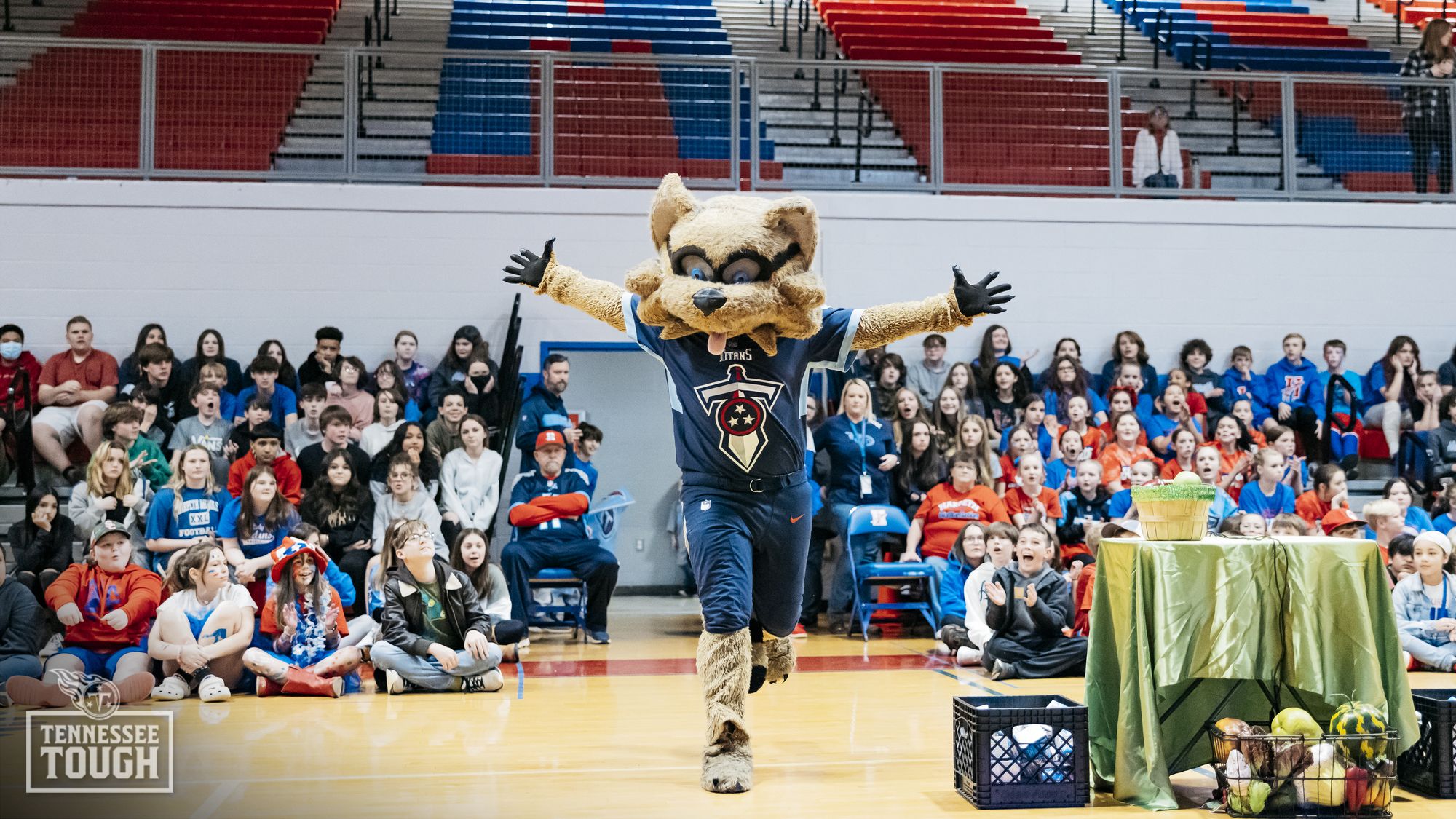 T-Rac School Shows
The Tennessee Titans, along with The Dairy Alliance, recently announced the return of T-Rac School Shows for 2022! The program walks students through a variety of activities including, "Minute to Win It" games, trivia contests, and a special speech from former players about healthy choices and being a successful athlete. The initiative aims to educate students on ways to 'Fuel Up' with healthy foods and be active for 60 minutes a day.
Fuel Up to Play 60 (FUTP 60) is a leading national in-school health and wellness program launched by the National Football League (NFL) and National Dairy Council (NDC), which was founded by America's dairy farmers, in collaboration with the United States Department of Agriculture (USDA). It is administered in the Southeast, including Tennessee Titans market, by The Dairy Alliance.
Since its launch in 2009, more than 73,000 schools have enrolled in the program - that's three fourths of all schools in the United States - with the potential to reach more than 38 million kids. About a third of these schools are in large urban areas, where most at-risk kids reside (and have the most to gain from programs like Fuel Up to Play 60). Fuel Up to Play 60, is offered to all schools with students in grades K-12, at no cost.
The Dairy Alliance and the Titans work together to help make wellness part of the game plan in Tennessee Titans market in schools through the Play 60 campaign/Fuel Up to Play 60. The program encourages schools to make healthy changes in students' eating habits and physical activity.