NASHVILLE, Tenn. – Titans defensive lineman Jurrell Casey spent the first part of his Monday getting after quarterback Marcus Mariota on the practice field.
Then he wiped off the sweat, and spent some time stuffing diapers into bags at the fourth annual "Titan Up for Tots" Community Baby Shower. The event is a partnership between the Titans and United Way of Metropolitan Nashville.
"We are out there normally crushing heads, now we are crushing diaper bags, stuffing them," Casey said with a smile, before delivering another one-liner.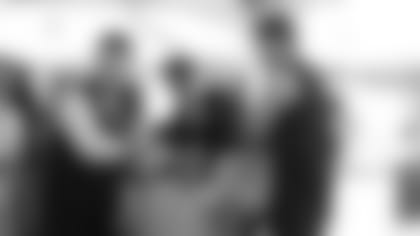 "It is kind of similar to what we do with the quarterbacks -- we make them poop on themselves. So we are handing out diapers to make sure they are covering themselves."
Casey, spokesperson for the United Way of Metropolitan Nashville, then got serious. He knows the importance of the event, and he also knows it's real-life stuff. He's due to be a father for the first time on November 9, when his wife Ryann is due to deliver the couple's first child.
Surrounded by teammates and members of the organization, Casey did his part to help those in need.
The event helps serve at-risk mothers in the Nashville community, although Tina Tuggle, the team's director of community relations, said the day's work reaches communities across the state.
"I hear all the time how hard it is to get diapers, to get wipes on a day-to-day basis for people. But this is where I get to do what I love to do, and that's help those that are not able to do it," Casey said. "We as the Titans, we want to be able to spread our love and put our touch on the bags ourselves, and that is what we are doing here today."
The Titans, including players, coaches, members of the team's front office and cheerleaders, turned out in full force, along with members of the United Way in Nashville.
General Manager Jon Robinson and head coach Mike Vrabel were among those in the middle of it all.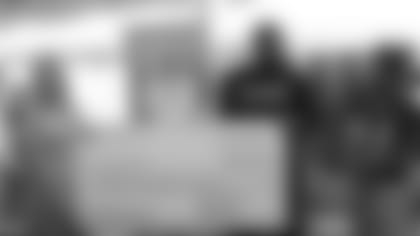 Each position group had a different assignment. Linebackers, for example, handled the blankets, and the receivers and tight ends handled the wipes. Quarterback Marcus Mariota walked around handing off onesies, while defensive linemen and specialists dealt with the diapers. The running backs were assigned the runners, the defensive backs handled the blankets. The offensive linemen also handled the onesies.
The players, coaches, staff and cheerleaders packed 2,000 diaper bags full of baby items. The total was up 500 from last year.
"It's interesting, we're starting to get calls from organizations asking for bags, where in the past we would just distribute them where we thought they were most needed," Tuggle said. "Many of these guys are fathers themselves, so they know what goes into having a newborn baby at home and what all of those needs are. So for them to be able to participate, it is special in that way."
Titans linebacker Wesley Woodyard, the team's Walter Payton Man of the Year winner, was part of a check presentation at the event. A total of $50,000 went to his foundation – 16Ways.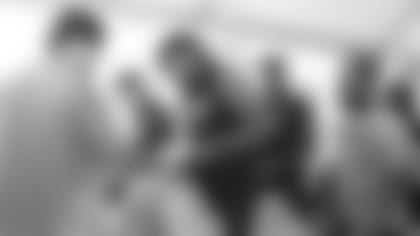 United Way partnered with NFL, and as part of the Man of the Year program, $50,000 went to the local United Way chapter, and $50,000 went to the organization of Woodyard's choice. The 16Ways Foundation "is dedicated to encouraging young people to be their best selves through education, physical activity, and mentorship."
"Me being a father of three, any time you can give help with giving diapers, wipes to a family -- that goes a long way," Woodyard said. "This is something as a team we look forward to doing every year.
"And any time you can use your platform to lift other families in need, this goes a long way with families. It's a big blessing for us to help other families."
Titans, United Way of Metro Nashville team up for 4th Annual 'Titan Up for Tots' Community Baby Shower at Saint Thomas Sports Park. (Photos: Gary Glenn)