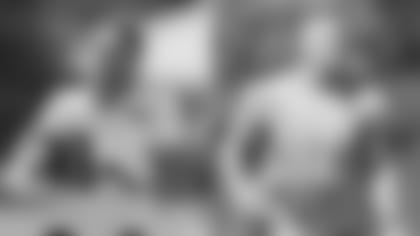 Nashville, Tenn. – The Tennessee Titans agreed on contract terms with fifth-rounder Taylor Thompson and seventh-rounder Scott Solomon.
Thompson was a defensive end at Southern Methodist University, who started 43 consecutive games and totaled 18 sacks and 139 tackles. He will transition to tight end in the NFL, which was his position of choice as a high school player but wasn't an available position at SMU. As a senior in high school, he caught 58 passes for 960 yards.
Defensive end Scott Solomon was a four-year contributor at Rice. He registered 24 career sacks, which tied the school mark for most career sacks. In his final season for the Owls, he tallied 8.5 sacks and was named first-team All-Conference USA.
Six of the seven Titans draft picks are now under contract with first-round pick Kendall Wright as the only remaining unsigned player.