NASHVILLE, Tenn. — The Tennessee Titans on Wednesday announced the release of three players, including receiver Lavelle Hawkins.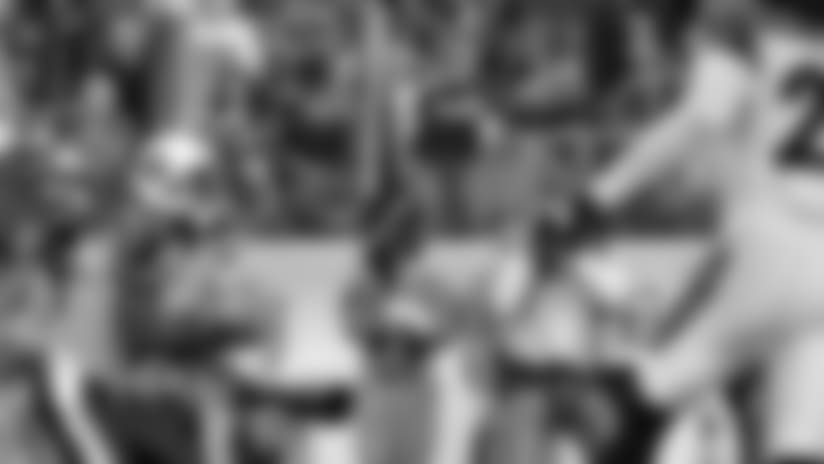 The Titans drafted Hawkins in the fourth round of the 2008 NFL Draft. He played in 52 games and made four starts. Hawkins' best season occurred in 2011 when he recorded 47 of 71 career catches, for 470 of his 771 yards and a touchdown against Cincinnati.
Hawkins returned seven kickoffs in his rookie season and seven more in 2012. After playing in all 16 games in 2011, Hawkins was inactive for nine games of the 2012 slate.
The Titans have drafted receivers Kendall Wright (20th overall in the first round of the 2012 NFL Draft) and Justin Hunter (34th overall in the second round of this year's draft) in the past two years.
Tennessee also released safety Suaesi Tuimaunei and receiver Michael Calvin. Tuimaunei joined the Titans last December, spending the final three weeks of the season on the practice squad and signed a futures contract in January. Calvin joined Tennessee in January by also signing a futures contract in January.
The moves left the Titans with 75 players on the roster (as of May 1). The team is allowed to have 90 players at the start of training camp and plans to sign multiple undrafted free agents.
Tennessee has made no official announcement of undrafted signees but multiple media outlets have reported the following players have committed to join the Titans (name, position, school): Eloy Atkinson, C, UTEP; George Baker, CB, South Florida; Maikon Bonani, K, South Florida; Stefan Charles, DT, Regina; Jack Doyle, TE, Western Kentucky; Travis Harvey, WR, Florida A&M; Stefphon Jefferson, RB, Nevada; Oscar Johnson, G, Louisiana Tech; Nigel Nicholas, DE, Oklahoma State; Matthew Pierce, CB, Valdosta State; Rashad Ross, WR, Arizona State; Matt Sewell, T, McMaster; Dontell Watkins, WR, Murray State; Jonathan Willard, LB, Clemson; Tom Wort, LB, Oklahoma.
Any of those reported players are not officially with the team until they sign contracts.