NASHVILLE – Kevin Byard remembers his last trip to Buffalo.
The bus ride to the stadium featured a few hand gestures, and the ride out left him with memories of broken tables.
"That crowd was intense, and I think they show out every time they have a home game," Byard said. "I remember just driving in, and fans are shooting you the bird and all that good stuff. And after the game, it was kind of like the same thing, and then you see all the broken tables and trash in the parking lot and whatever."
That was in 2018, Byard's only trip to Buffalo.
Byard knows the Titans are in for another raucous atmosphere on Monday night.
"I think it is going to be electric – I think it's going to have a big-time college football game feel," Byard said. "The whole city is going to be shut down for this game on Monday night. It is going to be incredible. … I definitely think Buffalo fans are going to be super-intense. They are going to let us hear it for sure."
The Titans lost that 2018 game to the Bills, 13-12. A year later in Nashville, the Bills won again, this time 14-7.
But the Titans have won the past two matchups against Buffalo – a 42-16 win in 2020, and a 34-31 victory at Nissan Stadium a year ago. Those games featured a Derrick Henry stiff-arm that left former Bills cornerback Josh Norman flying, and a goal-line stop when Bills quarterback Josh Allen lost his footing, and was kept out of the end zone in the closing seconds.
"I feel like the matchup has gone back and forth a little bit," Byard said. "I'm sure they obviously want to get payback for sure, and they just started out the season hot, beat the Rams pretty bad (31-10). … I know the mentality of that team – they are not just leaning on that win against the Rams. They are going to come out here, especially on Monday night with their home crowd. They are going to be super amped-up and excited to play us and we have to bring that same type of energy."
The Titans, coming off a season opener 21-20 loss against the Giants, face a big challenge against the Bills.
Allen completed 26-of-31 passes for 297 yards and three touchdowns against the Rams in Week One, and he also ran for another score.
The Bills racked up seven sacks on defense, led by Von Miller's two sacks.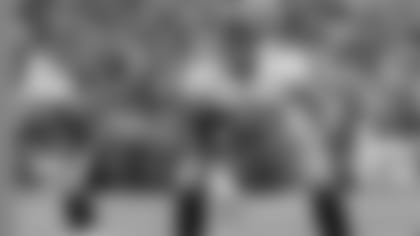 "We know we have a big challenge, going there on a Monday night," Titans center Ben Jones said. "The Bills have an explosive offense, are good on defense and they have been together for a while.
"On defense, we know they are as solid as they come."
Titans coach Mike Vrabel knows the challenge this week as well, and it's across the board.
"Every year is different," Vrabel said. "This is an excellent defense. They put a lot of pressure on the other night, very sound, they're good tacklers. You just watch that game and they tackled very well. Offensively, they were able to break tackles. The quarterback is very good. I have a lot of respect for Josh (Allen) and what he does, the command that he has, his toughness, his physicality and not only that but just his arm talent. It's a huge challenge on the road."