NASHVILLE, Tenn. — The positive that came out of a rough 1994 season for the Oilers was the opportunity to select from the third overall spot in the 1995 NFL Draft.
It was the highest selection for the franchise since 1987 when the Oilers traded their eighth and 36th picks to Buffalo in order to select RB Alonzo Highsmith with the third overall pick and began a run of seven straight trips to the playoffs.
The Oilers used the advantageous position in the 1995 draft to select Steve McNair, a talented prospect who became a fixture of the franchise. The quarterback had the toughness of a linebacker and heart of a champ that allowed him to leave a lasting legacy on the franchise and with teammates, coaches, fans and even opposing players and coaches.
McNair made six starts in his first two seasons before he became Tennessee's starting QB in 1997. After two seasons with 8-8 records in each, McNair went 21-5 as a starting QB in the 1999 and 2000 regular seasons. McNair led the Titans to Super Bowl XXXIV after the 1999 season and was selected to three Pro Bowls. He was named co-MVP of the NFL in 2003.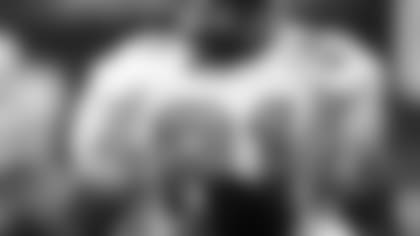 ](http://www.titansonline.com/media-center/photo-gallery/Revisiting-the-1995-NFL-Draft/924b0f06-7854-4800-a1bc-028e4582a2d3)
WR Chris Sanders was selected in the third round in 1995. Click here for a slideshow of that draft class.
McNair is the franchise leader in completion percentage (59.5) and passer rating (83.3), ranks second all-time in completions (2,305), attempts (3,871) and yards (27,141) and is third all-time with 156 passing touchdowns.
Third-round selection Chris Sanders had the next longest tenure with the franchise from the 1995 draft class. Sanders led the NFL in yards per catch (23.5) and scored nine touchdowns in his first season to make the All-Rookie team.
Sanders recorded 177 catches for 3,285 yards and 17 touchdowns in his career with the franchise before retiring in 2002.
Selections DL Anthony Cook in the second round, RB Rodney Thomas in the third round and Gary Walker in the fifth round had four-year careers with the franchise, and TE Michael Roan (fourth round) played five seasons with the organization.
The chart below shows the players selected in the 1995 NFL Draft:
3b-pick acquired from Minnesota with 1994 fourth-round pick (119 overall) in trade for QB Warren Moon
3c-awarded as a compensatory selection
5a-pick awarded to Washington with 1994 third-round pick (97 overall) in Wilber Marshall ruling
5b-pick awarded as compensation from New England for restricted free agent DE Tim Roberts