Each week this season, Titans Online is taking a look back at a game in franchise history against the upcoming opponent.
Jan. 2, 2005: Titans 24, Lions 19
This flashback goes to the final game of the 2004 regular season when the Titans defense delivered a huge play early and a red-zone stand late to prevail in Detroit's only trip to Nashville.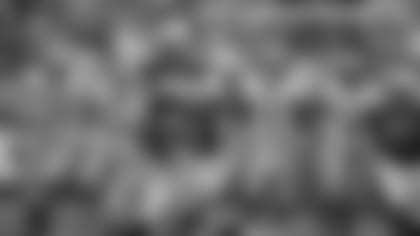 Titans linebacker Keith Bulluck sacked Lions quarterback Joey Harrington for a loss of seven and forced a fumble. Bulluck didn't stop there. He picked up the ball and returned it 39 yards for a touchdown and 7-0 lead with 10 minutes left in the first quarter. The dynamic play was one of four fumbles returned for touchdowns during Bulluck's career.
The Lions came back with 10 straight points, but Tennessee took a halftime lead late in the second quarter by converting an 11-play, 90-yard drive. Billy Volek, who was playing for an injured Steve McNair, capped the drive with a 32-yard pass to Drew Bennett.
Detroit made it 14-13 on the second 26-yard field goal of the day by Jason Hanson in the third quarter, but Tennessee responded immediately with a six-play, 80-yard TD drive. Volek hit tight end Ben Troupe for a gain of 24, and Antowain Smith broke off a 43-yard run on the next play. Smith capped the drive with a 2-yard run.
The Titans added a 40-yard field goal by Gary Anderson to go up 24-13 with 10:25 left in the game, and appeared to be cruising to victory when Andre Dyson returned an interception of Harrington 43 yards to the Detroit 19-yard line. The Lions, however, forced a field goal attempt by Anderson and blocked it.
Detroit then drove 82 yards for a touchdown when Harrington connected with rookie Roy Williams from 17 yards. The duo, however, failed to connect on a two-point conversion, as the Titans maintained a 24-19 lead.
The Lions forced a punt and got the ball back with 2:52 remaining. Detroit drove 70 yards and faced second-and-3 from the Tennessee 16 with one minute remaining, but three straight passes fell incomplete.
Hanson, a 42-year-old who's spent all 21 of his NFL seasons with the Lions, is one of three players currently on Detroit's roster who played in the game, along with tackle Jeff Backus and center Dominic Raiola. Backus and Raiola have each spent all 12 of their seasons with the Lions.