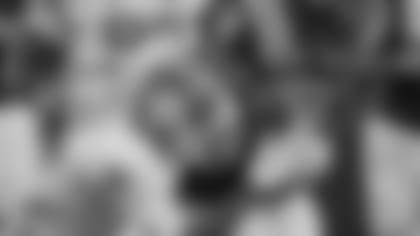 The Titans took Clemson cornerback Coty Sensabaugh at No. 115 overall in the fourth round.
NASHVILLE, Tenn. — So much attention is placed on physical performances at the combine, and Coty Sensabaugh!, a fourth-round pick by the Titans in 2011.
"It was great news because I'm from Tennessee," he said. "It's just a blessing. I'm just happy to be able to participate in the NFL Draft, and being drafted and staying local — I don't even know, words can't even describe it. I don't know what to say."