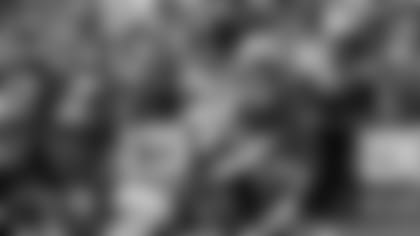 LANDOVER, Md. (AP) — Charlie Whitehurst and the Tennessee Titans were clinging to a lead with 5 1/2 minutes left, and their defense had just forced a punt.
But the Titans began a drive — one they hoped would seal a victory — by committing a penalty.
Center Brian Schwenke was whistled for illegal use of hands, his second such infraction of the game.
That made it first-and-20, and the Titans wound up having to punt the ball back to the Washington Redskins with plenty of time on the clock.
The Redskins drove nearly the length of the field to Kai Forbath's 22-yard field goal as time expired, shortly after a third down penalty on Titans cornerback Jason McCourty, and Washington won 19-17.
The loss was Tennessee's fifth in its past six games.
"We're not able to overcome the first-and-20 consistently. And most teams aren't," said Whitehurst, who started again in place of injured quarterback Jake Locker. "So we've got to clean that stuff up, for sure."
In all, the Titans were called for 11 penalties for 96 yards.
"They really killed us, the penalties did. And we know that. We've been preaching it," receiver Kendall Wright said. "We can't have those self-inflicted wounds that we're having."
That total included at least one penalty apiece on each of five offensive linemen: starters Schwenke, right guard Chance Warmack, right tackle Michael Oher and left guard Andy Levitre, and reserve Chris Spencer. Only rookie left tackle Taylor Lewan did not have his number announced after a flag was tossed.
"We put ourselves in tough situations all day — that's third-and-longs, first-and-20s, second-and-20s," coach Ken Whisenhunt said, shaking his head. "When you're on the road, you can't do that."
As Whisenhunt acknowledged, though, there were plenty of other mistakes for the Titans (2-5).
There was the fumbled return by Dexter McCluster at the end of the third quarter, when he tried to field a short, line-drive punt. That gave the Redskins the ball at the Tennessee 24 and led to a field goal.
"An unfortunate play," Whisenhunt called it.
There was the difficult start on the late possession that began with Schwenke's penalty — "definitely puts you in a hole to start off," Whitehurst said — and resulted in giving the Redskins ample time to drive to the go-ahead score.
And, most of all, there was the defense that allowed Redskins third-string quarterback Colt McCoy, who replaced Kirk Cousins at halftime, to complete a career-long 70-yard touchdown toss to Pierre Garcon on his first pass of the game.
McCoy completed his first six passes, and wound up 11 of 12 for 128 yards.
McCoy hit Garcon less than 10 yards downfield, but the receiver got past cornerback Blidi Wreh-Wilson and safety Michael Griffin to go all the way to the end zone.
"I thought I had enough room to the sideline to be able to push him out. He still had a little bit more room to squeeze through there and get by me," Griffin said. "It was just a great play by a good player."
After its first three losses were by 16, 26 and 24 points, Tennessee lost by one to Cleveland — after blowing a 25-point lead at home — and now by two to Washington.
"We can only go up," safety George Wilson said. "Being 2-5 and losing two heartbreakers in the last three weeks, we can only go up."
NOTES: Whisenhunt said he expects Locker, who sat out with a sore right thumb, to be able to play against the visiting Houston Texans next Sunday, "but until we get out and practice, I don't know that for sure." ... Whitehurst was 17 of 26 for 160 yards, one interception and two TDs — to Wright for 14 yards, and to Derek Hagan for 38 yards.
The Tennessee Titans take the field for a Week 7 game against the Washington Redskins at FedExField. (Photos: Donn Jones, AP)