NASHVILLE, Tenn. — The Titans' trade of their second round selection in 2005 led to a pair of picks that yielded two tackles who have been mainstays in two-tone blue.
Tennessee agreed to transfer its 37th overall pick to Detroit in order to receive the 41st and 113th overall picks that year. The Lions tabbed Shaun Cody, who spent four seasons in Detroit.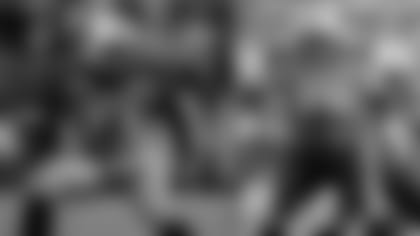 ](http://www.titansonline.com/media-center/photo-gallery/Revisiting-the-2005-NFL-Draft/136ec4d8-a126-4a7a-be0d-3d1d3e7ef3e4)
The Titans selected Michael Roos, above left, in the second round and David Stewart, above right, in the fourth round after a trade with Detroit in 2005. Tennessee added Bo Scaife in the sixth round. Click here for a slideshow of the Titans' picks in the 2005 NFL Draft.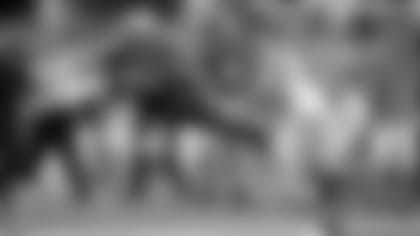 ](http://www.titansonline.com/media-center/photo-gallery/Revisiting-the-2005-NFL-Draft/136ec4d8-a126-4a7a-be0d-3d1d3e7ef3e4)
The Titans, meanwhile, selected Michael Roos in the second and David Stewart in the fourth round with the picks they received.
Roos has started all 127 games in which he's played, missing one game last season because of an emergency appendectomy. He earned selection to the Pro Bowl in 2008.
Stewart was inactive for every game during his rookie season but made 14 starts the following year. He has started all 104 games in which he's played and has been rehabbing a broken leg he suffered in December 2012.
Tennessee used its first-round pick (sixth overall) on Pacman Jones out of West Virginia. Jones started 28 of 30 games as defensive back and was a dynamic player on special teams. He returned 63 punts for 712 yards and four touchdowns and 63 kickoffs for 1,648 yards.
Jones led the NFL with three punt returns for touchdowns and in yards per return (12.9) in 2006. Jones also recorded four interceptions in 2006, including one he returned 83-yards for a touchdown, but repeated off-the-field incidents led to his suspension from the NFL for all of 2007. The Titans traded Jones to Dallas in 2008 for a fourth-round pick they used to select Lavelle Hawkins at 126th overall.
Defensive back Vincent Fuller, who was picked in the fourth round, and tight end Bo Scaife, a sixth-round selection, each played with Tennessee through the 2010 season. Fuller often played the role of nickel back and appeared in 76 games. He returned four of the six interceptions he made for touchdowns (two each in 2007 and 2009).
Scaife started 62 of 90 games with Tennessee and had 36 or more catches in five of six seasons, including 2008 when Scaife caught 58 passes for 561 yards and two touchdowns. Scaife had 251 receptions for 2,383 yards and 12 touchdowns with the Titans.
Brandon Jones, a receiver picked in the third round, and Daniel Loper each spent four seasons with Tennessee. Jones had 112 catches for 1,380 yards and nine touchdowns, and Loper played in 40 games with the Titans.
Tennessee also selected WRs Courtney Roby and Roydell Williams in addition to Jones. Roby caught 21 passes and returned 22 kickoffs in his rookie season, and Williams caught 55 passes for 719 yards and four touchdowns in 2007.
Reynaldo Hill, who was drafted with the 218th overall pick, added value. Hill started 26 of 48 games and recorded six interceptions, including three as a rookie.
The chart below shows the selections the Titans made in the 2005 NFL Draft:
2a-pick traded to Detroit for second (41) and fourth-round (113) picks
2b-pick acquired from Detroit (see 2a)
4b-pick acquired from Detroit (see 2a)
5b-pick acquired from Kansas City for DE Carlos Hall
3b and 4c-picks awarded as compensatory selections