This flashback goes to a solid defensive effort by Tennessee that was eventually upended by a late rally by San Diego, which scored the game's final 20 points.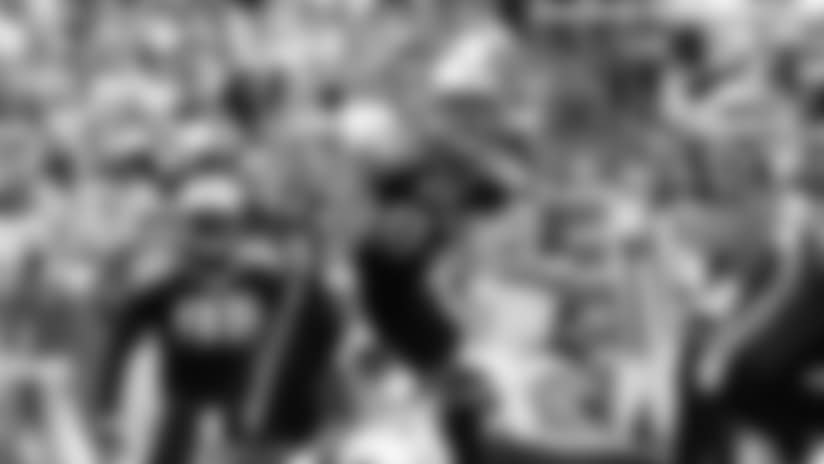 Kyle Vanden Bosch sacked Philip Rivers three times and recorded seven of Tennessee's 13 quarterback hits but San Diego rallied.
The Titans sacked Philip Rivers four times and intercepted him twice, but the Chargers QB returned from an injury he suffered in the first half to engineer a touchdown drive in the final 2:24 that included converting a fourth-and-5 play and ended with a 2-yard pass to Antonio Gates with nine seconds remaining in regulation.
San Diego won the toss in overtime, and both teams swapped punts, but the Chargers won the field position battle and got the ball back at the Tennessee 48-yard line less than five minutes into the extra period. The Chargers fed running back LaDainian Tomlinson for two plays before Rivers converted third-and-4 with an 11-yard pass to Gates. Tomlinson's 16-yard scoring run ended the game three plays later.
It was a quirky reversal of how the game started and is part of the reason the Titans/Oilers franchise has lost its past nine games (including a playoff game) against San Diego. The streak is over the course of 21 years.
The Titans opened with great promise when Donnie Nickey sacked Rivers to force a punt on San Diego's first possession. Tennessee effectively moved the ball down the field but Antonio Cromartie intercepted Vince Young's pass for Justin Gage at the San Diego six-yard line.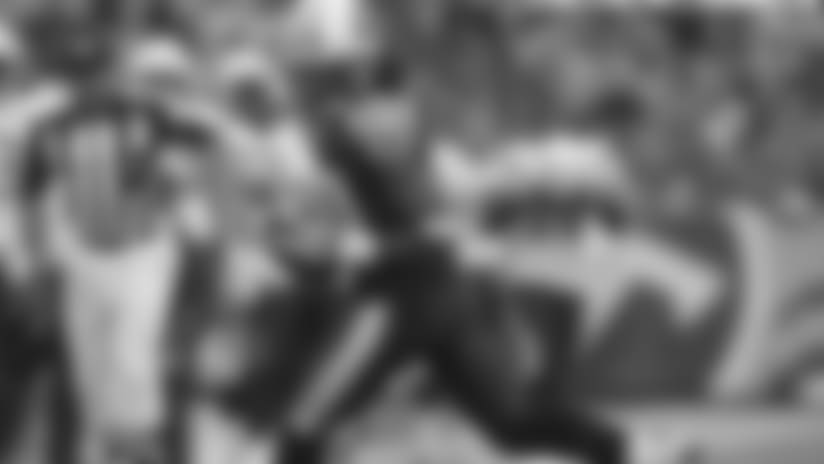 Michael Griffin recorded one of three interceptions on the day. It was the second of his three-game stretch with an INT in his rookie year.
Michael Griffin, a rookie that season, returned the favor and intercepted Rivers at the San Diego 29 three plays later, but Tennessee was forced to settle for a 44-yard field goal by Rob Bironas, which produced the only points of the first half. It was the second of a three-game stretch in which Griffin recorded an interception.
Rivers left the game with 11 minutes left in the second quarter, prompting San Diego to bring in former Titans QB Billy Volek, who threw an incompletion to end his first series and an interception to Calvin Lowry on his next attempt. Albert Haynesworth added a sack of Volek.
Tennessee's offense stalled inside the San Diego 20 on the ensuing possession, and Bironas uncharacteristically missed on a 29-yard field goal attempt.
Rivers returned to action after halftime, and San Diego tied the game  at 3 early in the third quarter, but Tennessee answered with a short touchdown drive of four run plays, including a seven-yard score by Chris Brown, after Nick Harper intercepted Rivers and returned the ball 32 yards to the San Diego 19.
Tennessee went up 17-3 early in the fourth quarter on a 7-yard TD run by White, who led the Titans with 30 carries for 113 yards.
Kyle Vanden Bosch recorded his third sack of Rivers on San Diego's next possession, but Tennessee's offense suffered a three-and-punt to give the ball back to the Chargers at the Tennessee 48 with 9:01 left in regulation. San Diego scored in four plays and 1:32, developing a rhythm that proved helpful for the 14-play, 80-yard drive that forced overtime.
Vanden Bosch finished with seven of Tennessee's 13 quarterback hits.