**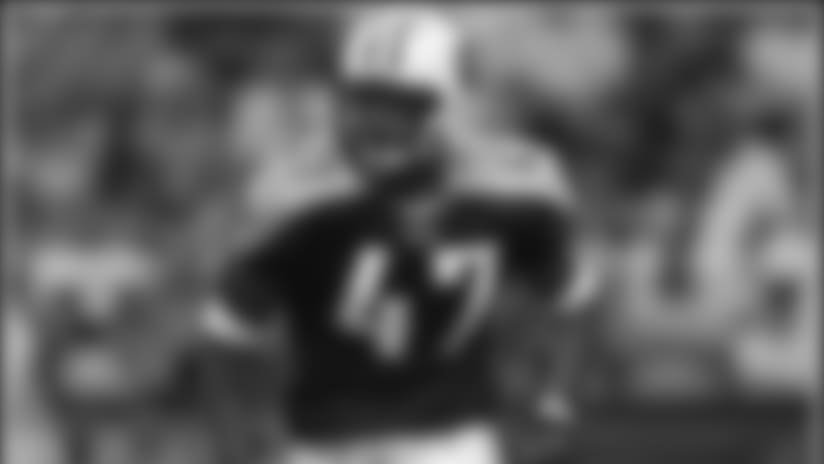 Tight end Dwayne Blakley rejoins the Titans after spending the last four seasons with the Atlanta Falcons.

NASHVILLE, TN, March 18, 2008 –** The Tennessee Titans have agreed to terms on a contract with tight end Dwayne Blakley, an unrestricted free agent from the Atlanta Falcons.
"Dwyane is a veteran guy who gives us a big body and extensive playing experience for that position group," said Titans General Manager Mike Reinfeldt.
Blakley, 28, joins the Titans after spending four seasons in Atlanta, where he totaled 59 career games and nine starts. His career statistics include 21 receptions for 189 yards and one touchdown.
In 2007, the 6-foot-4, 257-pound tight end played in 12 games and recorded a career-high seven receptions for 48 yards.
This is Blakley's second stint with the Titans, although he has never appeared on the team's 53-man roster. He spent the final four weeks of the 2003 regular season and two weeks during the ensuing postseason on Tennessee's practice squad. He was with the club through the following training camp but was waived on September 5, 2004. The Falcons claimed him off waivers the following day.
Blakley originally was signed by the Kansas City Chiefs as a rookie free agent in 2002. He spent the majority of the 2002 season with the Chiefs on their practice squad. In 2003, he played for the Rhein Fire in NFL Europe and spent time on the practice squads of the San Diego Chargers and Miami Dolphins before landing with the Titans.
A native of St. Joseph, Mo., Blakley spent four years at the University of Missouri, where in 43 games he totaled 79 receptions for 868 yards and 12 touchdowns.
Blakley is the second former Falcons tight end to join the Titans this offseason. He joins Alge Crumpler, who agreed to terms with the team on March 3.