**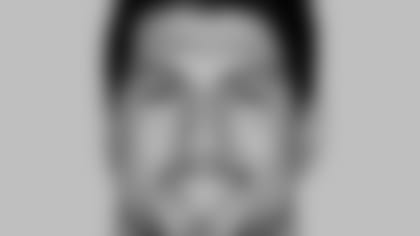 NASHVILLE, Tenn. --** The Tennessee Titans have acquired defensive end Jason Babin after the
Philadelphia Eagles
declined to match the offer sheet
executed by the Titans and Babin
on Wednesday.
"We're happy our deal with Jason worked out," said Titans general manager Mike Reinfeldt.  "He's a high-energy player and a good pass rusher, and he fits what we do very well.  He has all offseason to come in and work with Coach (Jim) Washburn and become a part of our rotation at defensive end."
While Babin was categorized as an unrestricted free agent, a right-of-first-refusal clause was written into his previous contract with the Eagles that gave them one week to match another team's offer and retain his rights.  The Eagles notified the NFL office of their position today, and as a result the deal between the Titans and Babin became binding. The Titans do not owe the Eagles any compensation.
"I've been trying not to think about it too much because the Eagles had the right to match the offer, and I didn't know what they'd do," Babin said.  "I'm ecstatic right now.  I can't wait to get in there, start working out with the team and go through the offseason with Coach Washburn and the other players and coaches there.  The style of defense the Titans play, as far as what the defensive line does and the way they want their guys to play, it suits my abilities.  They get wide, they come off the ball, they rush the passer, and they're aggressive. To me, it's just a natural fit."
Titans head coach Jeff Fisher said Babin will serve a valuable role in the defensive line rotation.
"Jason is one of those guys that has a knack of getting to the quarterback" Fisher said. "He's not an every-down player, but he'll play a lot of snaps for us. With a real good off-season and working with Coach Washburn, I think he has a real good chance to get to the quarterback, which is important for us."
Babin (6-3, 267) has played seven NFL seasons, compiling 197 tackles and 17.5 sacks in 66 career games.  Last season in Philadelphia, he played in 12 contests and notched 20 tackles and 2.5 sacks. 
The 29-year-old defensive lineman was originally drafted by Houston in the first round of the 2004 NFL Draft (27th overall).  After spending three seasons with the Texans, he spent all of 2007 and part of 2008 with the Seattle Seahawks and finished the 2008 campaign as a member of the Kansas City Chiefs.  He joined the Eagles during training camp in 2009.
A native of Paw Paw, Mich., Babin was the two-time MAC Defensive Player of the Year at Western Michigan, where he posted 38 career sacks.