**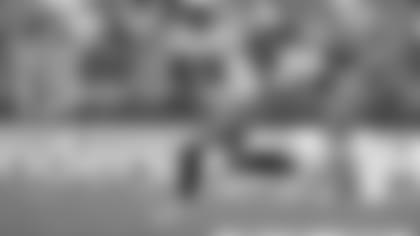 Vince Young began the game by leading a 10-play, 79-yard drive, giving Tennessee an early 7-0 lead at Seattle.
SEATTLE –** The starters didn't play long, but Tennessee's offense began the preseason in midseason form. Vince Young led a 10-play, 79-yard drive on the opening drive that ended with a one-yard touchdown run by Chris Johnson, giving the Titans an early 7-0 lead.
Young was 4-of-4 passing for 70 yards on the drive, completing passes of 17 and nine yards to Nate Washington, a perfectly executed screen pass to Ahmard Hall for 28 yards, and a 17-yard slant to Justin Gage that set up Johnson's touchdown.
Young threw an interception on the ensuing drive, finishing the night 5-of-6 passing for 78 yards. Johnson carried the ball just five times, gaining 7 yards, including the touchdown.
"We always talk about starting fast, and we did that on the first drive," Young said. "Everyone was in the right position, we got great blocking, and we put points on the board.  That was very important for us, to see how we would perform against someone else after facing each other all camp.
"I feel like we did all right out there.  I made a mistake on the one play, and I should have run for the first down.  But as a whole, I thought we did good for the first time out there."
Other highlights early on included:
• Cornerback Ryan Mouton breaking up a deep pass by Matt Hasselbeck on Seattle's first play.
• Defensive tackle Jason Jones stuffing Julius Jones for no gain.
• Linebacker Stephen Tulloch leaping high in the air to break up a Hasselbeck pass.
• Jason Jones batting down a Hasselbeck pass to force a field goal.
• Punter Brett Kern pulling off a fake punt with a 16-yard pass to Ahmard Hall to keep a second-quarter drive alive.
• A 46-yard run by second-year running back Javon Ringer.
• Defensive end Eric Bakhtiari sacking Charlie Whitehurst for seven yards.
• Ryan Mouton picking off Whitehurst to end a Seattle scoring threat deep in Tennessee territory after giving up a 51-yard touchdown pass to Mike Williams on the previous series.