NASHVILLE, Tenn. —The Titans/Oilers franchise has made four selections from the 15th overall spot in the NFL Draft.
Each selection occurred in a different decade, with the most recent selection from the spot happening in 2002 when the Titans drafted defensive tackle Albert Haynesworth out of the University of Tennessee.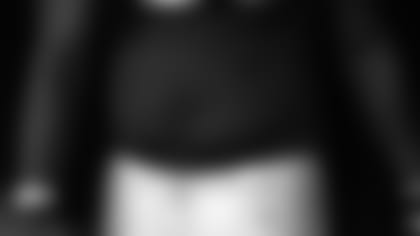 ](http://www.titansonline.com/media-center/photo-gallery/Picked-at-15-Haynesworth-Lathon-Hardeman-Pritchard/b2fb9244-75bb-4ecf-abb3-39c7f8264e28)
The Titans/Oilers franchise last picked from the 15th spot in the 2002 NFL Draft when they tabbed Albert Haynesworth. Click here for a slideshow of past No. 15 picks in the NFL Draft.
The 6-foot-6, 320-pound Haynesworth occupied a significant amount of space — and often two offensive linemen — in the middle of the field. If teams elected to double team him, it allowed his teammates to break free, and if they didn't, Haynesworth had the ability to win one-on-one matchups.
Haynesworth started 74 of 90 games in seven seasons in Tennessee. He earned All Pro and Pro Bowl honors in 2007 and 2008 and helped the Titans reach the playoffs each of those seasons. He had six sacks in 2007 and a career-high 8.5 in 2008. Haynesworth also forced six fumbles and recovered five of them.
The next most recent 15th overall pick in franchise history was a member of Houston Oilers teams that made the playoffs in four straight seasons (1990-94): linebacker Lamar Lathon.
Given the opportunity to continue his career under Pardee, Lathon started 44 of 67 games in five seasons with the Oilers, including all 16 games in 1991 when he recorded three interceptions and 115 tackles. Lathon also registered 14 sacks, four forced fumbles, four fumble recoveries in his time with the Oilers. He switched to defensive end in 1994 and led the team with 8.5 sacks.
The Oilers selected running back Don Hardeman at 15 in 1975. Hardeman played fullback in 38 games in three seasons, carrying the ball 240 times for 924 yards and eight touchdowns. He added 23 receptions for 82 yards and one touchdown. Hardeman's best year was his rookie season when he had 648 yards and five TDs on 166 carries in helping the Oilers go 10-4.
The first time the Oilers picked 15th in an NFL Draft was in 1969 when they tabbed Ron Pritchard, a linebacker from Arizona State.
Pritchard played in 48 games in three-plus seasons before he was traded with WR Charlie Joiner to Cincinnati for running backs Paul Robinson and Fred Willis. Pritchard recorded two interceptions in 1970.