NASHVILLE, Tenn. — Sixth-round selections have had recent success — similar to seventh-round picks — at landing on the Titans' roster.
Four of the seven sixth-round picks on Tennessee's roster (as of April 19) were drafted by the Titans in the past four drafts. Tennessee selected cornerback Jason McCourty at 203 in 2009, quarterback Rusty Smith at 176 in 2010, tackle Byron Stingily at 175 in 2011 and safety Markelle Martin at 190 last year.
McCourty made three starts as a rookie, six in his second season, 15 in his third and all 16 last season, which was his first as a defensive captain. McCourty has improved each year. He set career highs in interceptions (four), tackles for loss (four) and passes defended (17) in 2012 and added 93 tackles (79 solo) a year after recording 107 tackles.
McCourty is also developing a knack for making opportune plays. Last season he ended Pittsburgh's shot at a scoring opportunity late in the first half, came up with a critical interception that sparked a comeback win at Buffalo and intercepted Jets QB Mark Sanchez twice in a defensive skirmish.
Smith and Stingily have been in reserve roles since they joined the Titans, and Martin's rookie campaign was thwarted by an injury he suffered before the 2012 NFL Combine.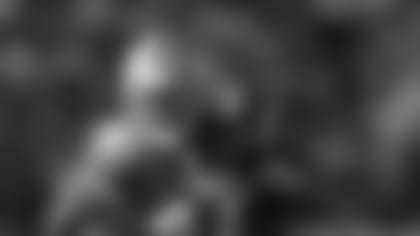 In addition to McCourty, who is expected to start again this season, the Titans hope to get a significant amount of snaps from free agent signee Delanie Walker at tight end. The number of starts that Walker has in 2013 may be a technicality decided by the formations the Titans use on their opening plays this year, but he is expected to have a major role when Tennessee is running or throwing the football.
San Francisco drafted Walker at 175 in 2006, the same year it drafted TE Vernon Davis with the sixth overall pick. Walker worked in tandem with Davis in helping the 49ers make it to Super Bowl XLVII and is looking to an opportunity to play an expanded part in Tennessee.
Chicago drafted Al Afalava at 190 in 2009. Afalava made 13 starts as a rookie but was released and joined the Colts in 2010. He was out of football in 2011 and joined the Titans in 2012. Afalava played in 12 games (one start) and recorded one interception for Tennessee last season.
Houston selected Kasey Studdard at 183 in 2007, and he played in 25 games (14 starts in 2009) for the Texans from 2007-11. He joined the Titans as a free agent in January.
The Titans traded their original 2013 sixth-round pick last year to Minnesota to draft Scott Solomon in the seventh round in 2012 but have received a compensatory pick in the sixth round at the 202nd overall spot. McCourty is proof that eventual starters can exist that late in the draft. Tennessee has the 10th overall pick in this year's draft on April 25 and is scheduled to make nine selections through the course of the three-day event. Click here to visit Titans Draft Central.