NASHVILLE – The NFL Draft is now just over a month away, and we're finding out more about what will be a huge weekend in Music City.
The NFL and the Nashville Convention & Visitors Corp on Monday morning announced more plans for the 2019 NFL Draft and the NFL Draft Experience, a free three-day football festival held outside of Nissan Stadium during the draft.
Grammy-winner Tim McGraw will headline the concert series at the Draft Main Stage in downtown Nashville. In addition to the Draft Main Stage performances, GRAMMY-nominated CeCe Winans will sing the National Anthem to open NFL Draft activities on Thursday, April 25. The McGraw concert is scheduled for Friday.
"We're excited to show NFL fans from around the country why there's no better place for the Draft than Music City," said Steve Underwood, President and CEO of the Tennessee Titans. "Along with the Nashville Convention & Visitors Corp, and some of Tennessee's most talented artists, musicians and businesses, we'd like to welcome the NFL family to our team's hometown."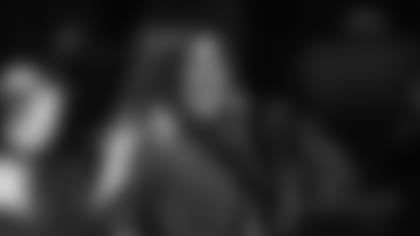 The NFL Draft is scheduled for April 25-April 27. The NFL Experience will be the largest NFL Draft festival footprint to date, and in recognition of Music City, will be the first to integrate a free live music concert series featuring 20 Nashville-based artists of all genres.
Throughout the week, the Draft Experience Stage will feature 15 Nashville-based acts representing diverse genres of music ranging from pop and indie rock to country, per the NFL. Additional performances and headliners will be announced in the coming weeks.
"Each year, the NFL strives to make the Draft weekend a memorable experience for our fans. The passionate fan base and iconic location will ensure a unique experience that is unlike anything fans have ever seen" said NFL Executive Vice President, Club Business & League Events, Peter O'Reilly. "We want to thank the Tennessee Titans and the city of Nashville for being a gracious host for the 2019 NFL Draft. We would also like to thank Tim and CeCe for generously giving their time to our fans to make their experience even more memorable."
NFL Draft Experience hours of operation:
April 25 (Thursday): 12PM to 10PM
April 26 (Friday): 12PM to 10PM
April 27 (Saturday): 9AM to 6PM
Activations at the NFL Draft Experience:
Autograph Stage with current NFL players and NFL Legends
Interactive games, Play Football clinics, and PLAY 60 Zone presented by Danimals® for the smallest NFL fans
Photo with the Vince Lombardi Trophy
NFL Shop presented by Visa at Draft with exclusive NFL merchandise
Taste of Tailgate with Nashville restaurants and Bud Light Bars
NFL Draft Experience Stage featuring 14 Nashville-based artists of all genres
Look Like a Pro: Step inside a replica NFL Draft Main Stage bearing a draft day jersey of your favorite NFL team and have your photo taken. Share your photos through your favorite social channel and Fan Mobile Pass.
PEPSI NFL Helmet Photo Opportunity: Find your favorite NFL team oversized helmet and have your photo taken. Share your photos through your favorite social channel and Fan Mobile Pass.
Combine Corner
40-Yard Dash: Race down the field against your opponents and digital NFL players on a giant 40-yard long LED wall.
Vertical Jump: Jump as high as you can and hit the corresponding flag to discover your vertical reach just like at the NFL Scouting Combine.
Fans can follow the action at NFL Draft 2019 with the Fan Mobile Pass app. The app will serve as the central hub for information and updates on the Draft Experience and concert series, and a chance to gain access to exclusive viewing areas at the NFL Draft Main Stage to watch in person as the picks unfold and Draft boards come to life. The Fan Mobile Pass app will be available in early/mid-April, and all fans who pre-register will be notified when the app is available.
Register HERE for the NFL Fan Mobile Pass.
Click HERE for additional information about the NFL Draft in Nashville.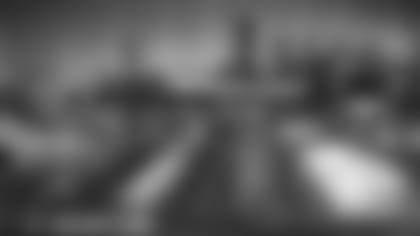 Earlier information released by the NFL and the Nashville Convention & Visitors Corpon NFL Draft weekend:
The main NFL Draft stage will be on First and Broadway. Draft picks on the main stage will take place the evenings of April 25 (Thursday) and April 26 (Friday) and during the afternoon of April 27 (Saturday).
Schermerhorn Symphony Center will be host to Selection Square, which features the team tables where representatives from each club will make their draft selections.
The NFL Draft Experience, a three-day football festival, will be held in the parking lots and areas surrounding Nissan Stadium.
The NFL Draft Red Carpet will take place on April 25 (Thursday) at The Green at Riverfront Park.
Concerts with "high level talent" are being planned for on the main stage on Broadway all three days, and on another stage across the Cumberland River. The performers will be announced at a later date.
Admission is free. There will be limited seating areas (and some VIP areas), but the idea is most fans can stand, and walk.
The NFL and the city are expecting crowds approaching 300,000 for the weekend in an area organizers are calling the largest festival footprint ever for an NFL Draft.