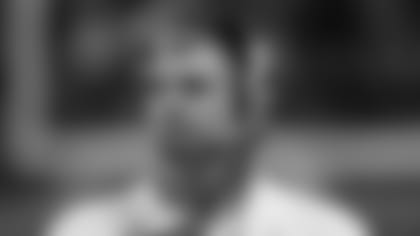 As head coach, Munchak now has to divide his time watching over both the offense and defense. So far, he likes what he sees.
NASHVILLE, Tenn. -- Mike Munchak likes what he sees.
The Titans' first-year head coach has been making multiple adjustments since being promoted from coaching the offensive line. One of the newest twists for the NFL Hall of Famer is intensely watching Tennessee's defense in games and on film for the first time.
As an offensive lineman and position coach, Munchak would be tasked with focusing on adjustments, corrections or continuations of great performances when he and his unit were not on the field. Now, he also has watchful eyes on the performance of defenders and how they are fitting within defensive coordinator Jerry Gray's system.
Munchak said he enjoyed the blitzes that Tennessee used against St. Louis Saturday and credited rookie defensive tackle Jurrell Casey with a savvy play that shut down a screen pass by the Rams for a loss of 3.
"That's really where screens get stopped a lot of times is by defensive lineman," Munchak said, "and that was a play that stood out, just watching him hustle down the line and being blocked by a lineman, he tackles the back from behind and blows the whole play up."
Munchak, as a player and coach, has always focused on trying to dominate opposing defensive lines. Now, he's focused on controlling the line of scrimmage when the Titans are on offense and defense.
"These guys are attacking the line of scrimmage and are playing well within Jerry's scheme," Munchak said. "For me, watching it has been enjoyable because I never had an opportunity to watch that side of the ball back in the day. So now it's kind of nice to watch what's going on both sides of the ball and studying the film from both sides and drawing up a real good feel for what we are good at and what kind of personnel we have."
Tennessee hosts the Chicago Bears at 7 p.m. Saturday at LP Field in the third preseason game for both teams.