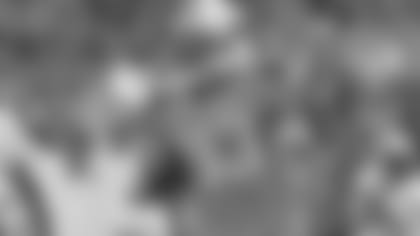 NASHVILLE, Tenn -- Rookie returner Marc Mariani provided the Titans a 7-0 lead in the first quarter, fielding a Hunter Smith punt at the 13-yard line and racing 87 yards for a touchdown.
It tied for the second-longest punt return for a touchdown in franchise history, equaling Billy "White Shoes" Johnson's 87-yarder against Cleveland on Oct. 16, 1977.  Only Pacman Jones' 90-yarder at Philadelphia on Nov. 19, 2006 was longer.
Mariani's score was the team's first punt return for a touchdown since Jones' 81-yard touchdown against New England on Dec. 31, 2006.
Mariani now ranks first in the NFL in punt return average (17.1) and 8th in the NFL/4th in AFC in kickoff return avg (26.3).
Mariani joined Johnson as franchise's only players to score touchdowns on punt and kickoff returns in the same regular season. Billy Johnson did it in 1975 and 1977.