**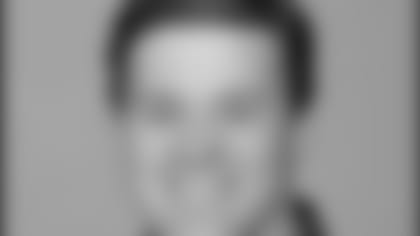 Mike Keith
NASHVILLE, Tenn. – **Longtime Tennessee Titans play-by-play announcer Mike Keith captured his ninth Tennessee Sportscaster of the Year Award, the National Sportscasters and Sportswriters Association announced Monday. It represented the sixth consecutive honor for Keith, who recently completed his 12th season as "The Voice of the Tennessee Titans."
Keith, who began his broadcasting career in Knoxville in 1984, became the NFL's second-youngest play-by-play announcer when the Titans promoted him to the post in 1999. It did not take long before Keith was recognized as one of the NFL's most exciting announcers.
In January of 2000, Keith called one of the greatest plays in NFL history, "The Music City Miracle", a last-second touchdown that gave the Titans an improbable playoff win over Buffalo. Keith's description is regarded as one of the greatest radio calls in American history.
Since that time, Keith has called many other great Titans moments, with his signature calls of "Touchdown Titans!" and "Sacked!" having become favorites of Titans fans everywhere.
In addition to his play-by-play duties, Keith hosts Jeff Fisher's weekly radio show on Titans Radio, hosts and produces the Titans All Access television show, provides exclusive video features for the team's official web site, Titans Online, emcees all official Titans events, is a fixture on the annual Titans Caravan and works closely with the 70 Titans Radio stations throughout the region.  Keith also travels extensively, speaking to countless school, civic and professional groups about the Tennessee Titans.
In addition to his Tennessee Sportscaster of the Year honors, Keith has won over 20 Associated Press state awards and has captured two national honors, including the industry's most prestigious award: the Edward R. Murrow Award for nationwide excellence in sports reporting.