ATLANTA – Jason McCourty stood in the middle of the madness on Monday night, and he could hardly believe it.
McCourty, in his first season with the New England Patriots after playing eight seasons with the Titans and one season with the Browns, had heard about Super Bowl Opening Night, and the entire Super Bowl experience.
His twin brother, Devin, a regular in Super Bowls with the Patriots, had filled him in.
This time, Jason and Devin were at State Farm Arena together, at the start of Super Bowl LIII week.
"It's surreal," Jason McCourty said. "I've told some of the guys, I always kind of felt like I was on the outside looking in. To finally be here after all these years, it's a blessing.
"God is good. You can't make this stuff up, and you can't do it on your own. This moment is special."
A sixth round draft pick by the Titans in the 2009 NFL Draft, McCourty played in 108 games over eight NFL seasons in Tennessee, with 90 starts. He racked up 13 interceptions during his days with the Titans.
A three-time captain in Tennessee, McCourty was named the team's Walter Payton Man of the Year award one year, and he was the team's Ed Block Courage award winner another year.
McCourty was popular in the locker room, and he also played a big role in the Nashville community.
It's why the Titans are happy for his success. McCourty played one season in Cleveland being joining the Patriots last March.
"I have the utmost respect for Jason, and Devin," Titans general manager Jon Robinson said. "I was in New England when we drafted Devin, and both of those guys are good players on the field and outstanding guys in their community, and family men. I have a ton of respect for Jason, and with all the work he has put in, I am happy to see him make it to a Super Bowl."
When the Patriots advanced to the Super Bowl with a win over the Chiefs in the AFC Championship Game, McCourty said he started receiving all kinds of congratulatory texts from the 615 area code.
Defensive lineman Jurrell Casey and linebacker Wesley Woodyard were among those who reached out.
"My time in Tennessee, it was special," McCourty said. "I grew up in Tennessee. (It's) your first opportunity as a grown man to go live on your own. I got married in Tennessee, had three children in Tennessee. My time spent in Tennessee helped shape me to who I am as a person beyond football or any of that.
"When we played in Nashville (in November) we lost the game (to the Titans), but seeing so many of those guys, my former teammates, and seeing Tim Shaw at the game, it brought back so many memories. … Those are memories I'll have forever."
Jason McCourty has memories from Super Bowls past -- at least game week.
In past Super Bowls Devin played in with the Patriots, Jason went to the Super Bowl city, but he didn't attend the games. He didn't want to jinx his brother since their success rate as spectators isn't good.
Back in Super Bowl XLIX in Arizona, after watching most the game from a nearby hotel, Jason showed up after the Patriots beat the Seahawks. The twin brothers had their picture taken on the field together in the celebration, after Devin hoisted the Lombardi Trophy.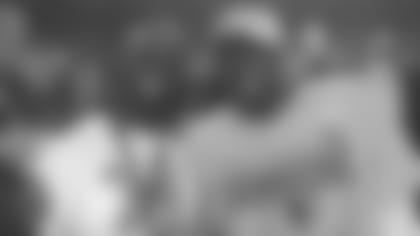 "It has been great being teammates with him again," Devin said of Jason. "He brought all kinds of experiences with him, and guys have been able to look to him and learn from him. He just continues to bless this team and I think everyone is excited for him to get out there and play. I told him to just have fun, and enjoy the game."
On Sunday, Jason McCourty hopes to win a Super Bowl ring for himself.
A defensive back, McCourty has played in every game for the Patriots this season.
"Getting a chance to play with Dev, and getting a chance to get to this moment, it has been special," Jason McCourty said. "When I got traded here in March, it was 'OK, this should be fun.' But even knowing their history, you don't assume you're going to be back. You know how much it takes to get here and how much has to be sacrificed.
"It has been a blast, this journey with my brother and guys in this locker room. I feel really fortunate."
Titans Online looks back at Jason McCourty's impact, both on and off the field, for the Titans. (Photos: AP, Donn Jones, staff)