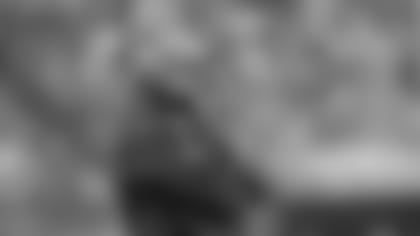 Former Titans offensive coordinator Mike Heimerdinger was remembered by many across league circles during his funeral Friday in Nashville.
NASHVILLE, Tenn. - Mike Heimerdinger was praised by friends and NFL colleagues for being not only a good coach but a great person.
NFL coaches Mike Shanahan of the Washington Redskins, Jim Schwartz of the Detroit Lions and Gary Kubiak of the Houston Texans, and former coaches Jeff Fisher and Dave McGinnis were among those at the private funeral for the former Tennessee Titans offensive coordinator at the Cathedral of the Incarnation on Friday.
Many former players and assistant coaches who worked with and played for Heimerdinger during his 16-year NFL career also attended, including Denver Broncos Hall of Fame quarterback and current team president John Elway and former Tennessee Titans Pro Bowl tackle Brad Hopkins.
Fisher and Shanahan served as two of the eight pallbearers, joining Heimerdinger's father Robert, his brother Jeff and son Brian. Other pallbearers included long-time NFL offensive line coach Alex Gibbs, Oklahoma State assistant coach Joe DeForest and Michael LeMay.
Heimerdinger died Sept. 30 of a rare form of cancer that had been diagnosed in November 2010. He was 58.
"It seemed like I knew Dinger for a very long time, and that's the way Mike Heimerdinger was,'' said McGinnis, who was on Fisher's staff with Heimerdinger in Tennessee. "If you knew him for a day or for your entire life, you knew him exactly the same way. He was a very, very special guy. He was a guy that you always wanted with you on the sideline, the office, on the golf course.''
Heimerdinger's NFL career included two stints each under Shanahan and Fisher, two of his closest friends in the profession, plus one season as offensive coordinator with the New York Jets in 2005.
Heimerdinger and Shanahan were college roommates at Eastern Illinois University in the 1970s, and when Shanahan became the Broncos head coach in 1995, he hired Heimerdinger as his receivers coach. Heimerdinger held that job for five seasons before becoming the Titans offensive coordinator in 2000. Gibbs recalled that taking the job with the Titans was not an easy decision for his friend.
"One of the greatest times I had with him was when Fisher was trying to hire him as coordinator, and he was our receivers coach coming off two world championships in Denver, and Mike said, Should I take the job?''' Gibbs recalled. "And I said,Yes, you've got to take the job. If they offer you the job, you've got to take the job.' But he said, We're winning so much here.' and I said,You've got to go win there.' And from that point on, he always picked at me for pushing him out of the nest.''
Fisher recalled recruiting Heimerdinger at the 2000 NFL combine.
"I had been close with Mike Shanahan due to the fact that we had worked together in the early `90s with the San Francisco 49ers. We would do things socially, and that's when I met Mike (Heimerdinger),'' Fisher said. "Then after the Super Bowl, when we had the opening, I met Mike at the combine and we talked and talked and talked. We actually drove back from Indy to Nashville together. I introduced him to the staff and he took the job.''
Some of Heimerdinger's greatest triumphs came in Tennessee, including helping to mold Steve McNair from a running quarterback into the NFL's co-Most Valuable Player in 2003.
Heimerdinger's first stint as Titans offensive coordinator ended after the 2004 season when he took a similar job with the Jets, where he stayed for one year.
He then returned to Denver on Shanahan's staff as assistant head coach. Fisher brought him back to the Titans in 2008 for three more seasons.
Heimerdinger insisted on remaining as offensive coordinator even after being diagnosed with cancer last November, and rarely missed a practice or meeting while undergoing treatment.
"I don't think people really and truly realize what he went through the last six weeks of the season,'' Fisher said. "Can you comprehend going to chemotherapy treatments and then coming back to practice, and then stay focused enough to call a game? It was an incredible fight for him.''
The funeral began with the playing of bagpipes as Heimerdinger's casket was being taken into the church and the ceremony included three songs by contemporary Christian singer Michael W. Smith, a friend of Heimerdinger's.