NASHVILLE – Jim Cassidy will never forget the excitement in his son's voice after he'd scored tickets to the Titans' first home playoff game in 12 years.
Kyle Cassidy loved the Titans, and so did two of his long-time friends from the Memphis area.
"Kyle paid $327 for his ticket," Jim Cassidy said on Tuesday. "He told me there were only 15,000 tickets sold to that game, and he got three of them for him and his two buddies. He was so excited."
Sadly, the three young men didn't make it to Nissan Stadium for the Titans-Ravens game on January 10.
Their seats remained empty that day after being killed in a tragic car accident while en route to Nashville the day before the game, leaving three families heartbroken.
Jim Cassidy on Tuesday said his 28-year-old son loved life, and the Titans brought him joy. At his memorial on Saturday, Titans balloons helped decorate the table alongside the urn with his son's ashes. Photos of Kyle Cassidy in Titans t-shirts and hats were featured throughout the slideshow, and the hard hat he used for work was decorated with a Titans sticker.
"He was a die-hard Titans fan," Jim Cassidy said of his son. "If you bad-mouthed the Titans in his house, well, you were asked to leave. He played fantasy football, and he always had four or five Titans on his team. The guys used to laugh at him about that, but he loved the Titans."
According to the Tennessee Highway Patrol, a 2017 Cadillac Escalade driven by 28-year-old Casey Moore of Arlington, Tennessee, crashed after colliding with a tractor trailer at Exit 188 on Interstate 40 in Cheatham County at 10:30 a.m. Saturday, January 9. The car lost control, hit a rock wall and caught fire, trapping the occupants.
In addition to Cassidy and Moore, 29-year-old Cody Bieber of Arlington also died in the accident.
Kyle Cassidy was a 3rd Year Apprentice Lineman at MLG&W. According to his obituary "he lived his whole life in Memphis and was a Tennessee Titans super fan. … He was a bible believing Christian and a kindhearted giver. Kyle most of all loved his friends, his fiancée, his family and being the best uncle to walk the earth!"
Cody Bieber, whose funeral was also this past Saturday, graduated with his Bachelor's degree in Aerospace from Middle Tennessee State University in 2014. According to his obituary, he served as the recruitment chairman and the LEAD chairman while active in his fraternity, Sigma Nu. He was currently working as a logistics analyst for P.F.S. Web. "Cody was a sports fanatic," the obituary read. "He loved his Tennessee Vols, Manchester United, Tennessee Titans, and the Memphis Grizzlies, just to name a few."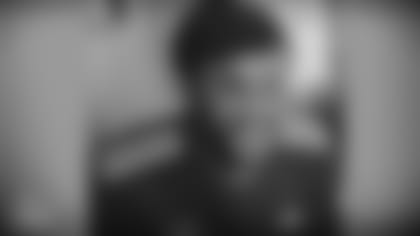 Funeral information was not immediately available for Moore, who like Cassidy and Bieber, attended Bolton High in Arlington, just outside of Memphis.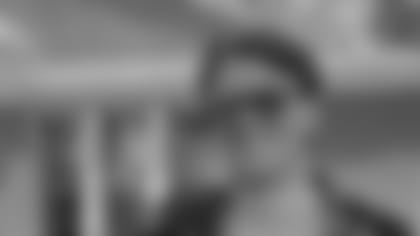 "They worked hard, and when they got time off, they enjoyed life, and the Titans is what they enjoyed. They were very good buddies, all three of them were Titans fans," Jim Cassidy said. "Kyle wanted to be there that day – all of them did. He went to as many games as he could attend. They left Saturday morning and … him and his buddies didn't make it that day."
Jim Cassidy, who as a teenager sold Cokes at Tampa Stadium, acknowledged he's been a Buccaneers fan his whole life because of it. But he took his young sons to Tennessee Oilers games at the Liberty Bowl in Memphis back in 1997, and said he's always had a soft spot for the Titans.
On Tuesday, he said the "Titans will always be in our house because of Kyle."
And his son will always be in his heart.
"He was a handful in high school, and he got serious about life, settled down, and he had just bought a beautiful home last year. He was on his way to great things," Jim Cassidy said of his son. "I am thankful that I got to see my boy grow into a man, and I am very blessed for that.
"With the good Lord, we'll get through this. But I miss my boy."