NASHVILLE – Former Titans quarterback Steve McNair on Wednesday was announced as a member of the 2020 College Football Hall of Fame class.
The National Football Foundation (NFF) & College Hall of Fame announced the news during "SportsCenter" on ESPN2.
McNair, who played at Alcorn State, was the third overall draft pick in 1995 by the Houston Oilers and he played from 1995-2005 with the Oilers/Titans before playing his final two NFL seasons (2006-2007) with the Baltimore Ravens. In 11 seasons with the Titans, McNair set team records and accumulated the most wins of any quarterback in Titans/Oilers history.
At Alcorn State, McNair' broke records en route to winning the 1994 Walter Payton Award as the best player in the FCS. He was a first team All-American in 1994 and he finished third for the Heisman Trophy, which is tied for the highest finish ever by an FCS player.
The 1994 Eddie Robinson Trophy recipient as the nation's best HBCU player, McNair is Alcorn State's all-time leading passer with 14,496 career yards, McNair also owns school records for career completions (958) and passing touchdowns (119). He remains the all-time total yards leader in FCS history with 16,823, and his 14,496 passing yards were a national record until 2018. He was the only four-time SWAC Offensive Player of the Year in history.
McNair led Alcorn State to conference titles and FCS Playoff berths in 1992 and 1994, and during those two seasons the four-time First Team All-SWAC selection led the nation in total offense with 4,057 yards in 1992 and an FCS single-season record 5,799 in 1994. McNair's other career FCS records include 41 games with 200 passing yards, 32 games with 300 passing yards, 15 games with 400 total offensive yards and nine games with 500 total offensive yards.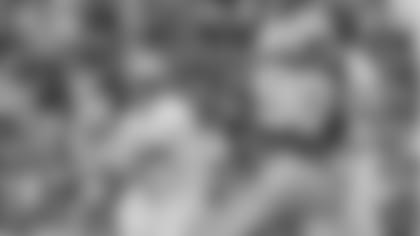 In the NFL, McNair finished his career with 31,304 yards passing and 174 touchdowns. As a member of the Titans, he was credited with 20 game-winning drives in the regular season and postseason, finishing second all-time behind Moon (23).
McNair led Tennessee's famous drive that ended up a yard short of forcing overtime in Super Bowl XXXIV, also made a big impact in the Nashville community through the Steve McNair Foundation. He was selected as the 2005 Titans Walter Payton Award Winner, given to the team's Community Man of the Year. He was a four-time Pro Bowler, and he was co-MVP of the NFL with Colts quarterback Peyton Manning in 2003.
McNair, who died in 2009, is a member of the Titans/Oilers Hall of Fame, and the franchise retired his No. 9 jersey in 2019.
The 2020 College Football Hall of Fame Class Presented by ETT will be officially inducted during the 63rd NFF Annual Awards Dinner Presented by ETT on Dec. 8 at the New York Hilton Midtown.
A first-round pick (3rd overall) by the Houston Oilers in the 1995 NFL Draft, Steve McNair led the Titans to the playoffs four times, including an appearance in Super Bowl XXXIV, while passing for 27,141 yards and 156 TDs in 11 seasons with the franchise. (Photos: Donn Jones, AP, Mike Mu)