NASHVILLE, Tenn. –** The Titans 5K drew a big crowd at Nissan Stadium on Saturday morning.
Dozens of players were on hand, along with general manager Jon Robinson and coach Mike Mularkey.
Here's a look at five observations: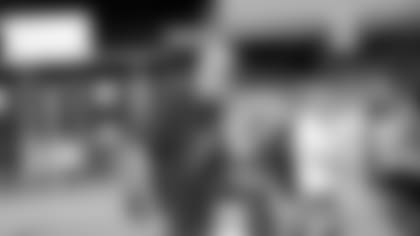 Titans head coach Mike Mularkey interacts with fans before Saturday's Titans 5k at Nissan Stadium.
This time two months ago, Mularkey was getting around on a scooter, or on crutches.
Mularkey's left foot was in a cast after suffering a ruptured tendon in his big toe earlier in the offseason. Mularkey had surgery on March 8 in Charlotte, N.C., and he was scheduled to be in a cast for six weeks, and in a boot a little longer.
On Saturday, Mularkey walked the course in running shoes with his wife, Betsy. Robinson and his wife, Jaimie, also walked the course. Mularkey got out of the boot a few weeks ago.
"I have walked a little bit, but not this far," Mularkey said. "I'll probably be hurting a little bit tomorrow, but I took it at a good pace."
Mularkey said he's thankful to be on the move again. And said it was great to be out among the fans. Mularkey and Robinson shook hands and took pictures with all the winners after the event.
"It was frustrating not being able to walk, because I enjoy walking (for exercise)," Mularkey said. "As soon as I had the injury I knew it was going to be a while. So it's great to be out here. I loved being able to be a part of this with all the fans."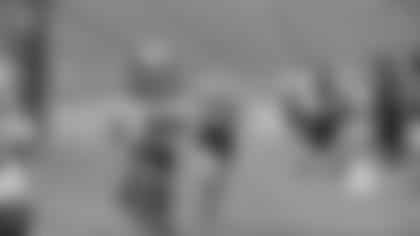 Ryan Snellen crosses the finish line in 17:11, winning the Titans 5k for the second year in a row.
Ryan Snellen crossed the finish line first among male runners, in a time of 17:11.
The 32-year-old Snellen also won the event last year.
Emily Mack finished first among females, with a time of 20:15.
Snellen is an avid runner who ran collegiately at Belmont University. He lives in Nashville, two miles from Nissan Stadium.
His motivation for winning this year's event: Receiving a Titans jersey so his fiancé, Brittany, can wear it. The wedding is scheduled for November.
"Last year I got one for me,'' Snellen said. "This year, since we got engaged in March, I wanted to get one for her."
Snellen drove from Virginia to Nashville on Friday night, and he said the eight-hour drive left him with heavy legs. When he got close to Nissan Stadium, his competitive juices took over.
"A bunch of us were together in a pack,'' Snellen said. "Coming up 2nd Avenue, that's kind of where I made the move."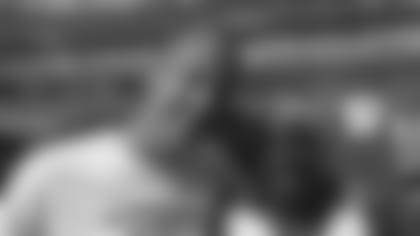 Chris Pennington (right), who is blind, finished the Titans 5k on Saturday alongside his friend, Brandon Bradford.
Chris Pennington grew up just outside of Nashville, and in his mind he still visualizes the streets, and the city's surroundings.
Only Pennington, 41, can't see them – he's blind.
But that didn't keep him from running in the Titans 5K.
He ran the course with his friend, Brandon Bradford, who held a rope Pennington clutched along the way. Pennington was one of at least three blind runners with Achilles International.
Pennington, who's from Springfield, said he's been totally blind 24 years. He completed the half-marathon in Nashville with Bradford in April.
"I ran track in high school (at Tennessee School for the Blind),'' Pennington said. "But I went from being more of a sprinter to more long distance. … To be able to run in this, it is wonderful. To be able to finish, it is another accomplishment I've made in my life."
Pennington called Bradford his "best friend."
"It's total trust out there,'' Bradford said.
"He's a great guy, a great coach," Pennington, who finished in roughly 40 minutes, said of Bradford. "When he is leading me, he lets me know when the cracks are coming, step up, step down. Any change in terrain, he lets me know. He keeps me on track, left and right. From walking the streets of Nashville a lot, hearing the landmarks and knowing where I was at, it was cool."* *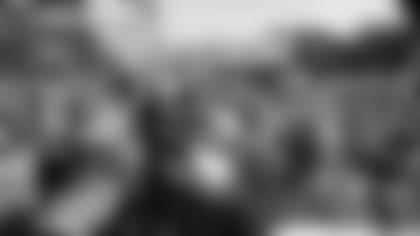 Titans players turned out in force to support Saturday's Titans 5k at Nissan Stadium.
Titans kicker Ryan Succop walked in the Titans 5K, along with a number of his teammates.
In addition to Succop, tight end Phillip Supernaw, tackle Jack Conklin, quarterback Alex Tanney, and punter Brett Kern all walked or ran the course.
Succop walked alongside his wife, Paige. The couple's 1 ½ year old son, Cooper, was in a stroller.
"It was fun,'' Succop said. "We walked the whole time. Cooper had it made, sitting in the stroller with a nice little breeze in his face while his mom and dad were sweating. When we crossed the line, Cooper was ready to play."
Conklin, a new dad, also walked the course pushing a stroller.
"It is kind of a neat deal to bring your family out here, and see all your teammates out here supporting you, with the fans," Succop said. "It is a really cool event and great to participate in."
Roughly 2,000 runners/walkers participated.
Center Ben Jones fired the starting pistol, and he was surrounded by Titans teammates. Tight end Delanie Walker, running back DeMarco Murray, defensive lineman Jurrell Casey, and tackle Taylor Lewan were among the big turnout of players on hand. Defensive lineman Karl Klug, his son Rylan on his shoulder, slapped hands with runners at the starting gate.
"It is the biggest turnout we've had," said Stuart Spears, Senior Vice President and Chief Revenue Officer for the Titans. "It's exciting. There's a lot of energy in the community, a lot of energy around the team, so we are thrilled about where we are headed."
Players were on hand at the start and finish lines.
"It's the interaction with the players and coaches (the fans) seem to love the most," Spears said. "We are very blessed to have commitment from Jon and Mike to support the event and bring the team out. It gives the fans and the runners a chance to interact with the Titans coaches and players."
Nearly 2,000 participants turned out for the team's annual 5k run/walk, presented by Academy Sports + Outdoors, Saturday at Nissan Stadium. (Photos: Donn Jones, Al Wagner)