**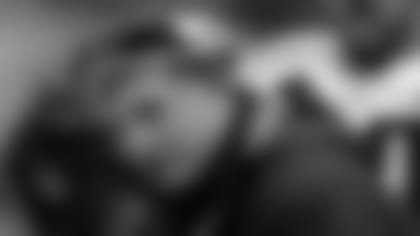 With no players in sight, Titans head coach Mike Munchak and his staff are watching film and prepping for the NFL Draft.
NASHVILLE, Tenn. - **The NFL lockout makes it even more difficult being a new coach with a new team in the league. Coaches can't work with the players they have on the roster, and there's no wooing of free agents who could fill gaping holes.
So the Tennessee Titans, the NFL team that went through the final and latest coaching change, are doing all they can - watching film and prepping for the NFL draft.
Coach Mike Munchak says it is strange not being around the players and spending time around them as part of the offseason program. He does know the players well from his 14 seasons with the franchise even if he can't talk to them now.
"At least I don't have that learning curve,'' Munchak said. "I've watched a lot more defensive tape than I've ever watched.''
Both his coordinators are new to Tennessee with Chris Palmer busy learning the offense, while Jerry Gray is studying up on his defenders for a team trying to bounce back from a 6-10 season in 2010. Gray said they understand the process they're going through with the lockout.
"So we're getting everything from film because we can't talk to them. The film is kind of getting us the direction of what we think we have to draft. I think that's really the good thing,'' Gray said.
The Titans are deep into their predraft visits with players who could fill big needs at either quarterback or on defense. They pick No. 8 overall and must replace Vince Young, whom they plan to release or trade once a labor deal is reached. Rusty Smith, a rookie in 2010, is the only other quarterback on the roster.
A defensive tackle also is attractive to help defend the run better.
Over the past week, quarterbacks like Cam Newton of Auburn, Nevada's Colin Kaepernick and Florida State's Christian Ponder visited Tennessee. The Titans also met with defensive tackles Nick Fairley of Auburn, Marcell Dareus of Alabama and end Da'Quan Bowers of Clemson.
LSU cornerback Patrick Peterson came to Nashville, though the Titans have their starting cornerbacks Cortland Finnegan and Alterraun Verner under contract for 2011. But Munchak recently noted the value shutdown cornerback Darrelle Revis provided for the New York Jets.
"The value of someone like him, who can come in and be that dominant that quickly. Yeah, he's one of those rare corners who can come in and be a very, very high pick,'' Munchak said of Peterson.
Gray has the challenge of improving a defense that ranked 26th in the NFL in total yards allowed and 29th against the pass. He spoke Friday at a coaching clinic in Knoxville.
"We wish we could get our guys out there and actually physically see them, but now everybody - especially on new staffs - you're relying more on film, game film, so that gives us a chance to watch all 16 games and really be diligent there and then say, 'OK, this is what we really need to do and how we can get better,''' Gray said.
Gray said the Titans are looking at all areas in the draft, which starts April 28. Tennessee has nine draft picks after receiving two compensatory picks last month for the free agent losses of tight end Alge Crumpler and defensive end Kyle Vanden Bosch.
Pro Bowl defensive end Jason Babin was here on a one-year deal, but the Titans aren't sure which of their other players will wind up free agents. That group could include linebacker Stephen Tulloch, defensive end Jacob Ford and left guard Leroy Harris.
"So we're kind of looking at all the areas to see where we could get better overall,'' Gray said. "You want to be cognizant of who your free agent guys are because see those guys are still there too. They can't just up and leave, so they're kind of in limbo, and that helps us because it's a lot like they're not there and they are.''
---
AP Sports Writer Beth Rucker in Knoxville, Tenn., contributed to this report.