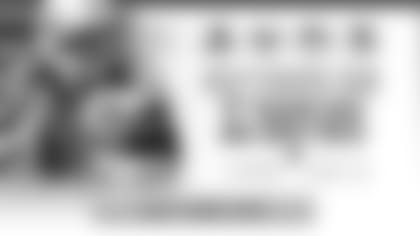 ](http://bit.ly/titans15thlogo)NASHVILLE, Tenn. -- To celebrate the 15th year with their current name, colors, marks and home stadium, the Tennessee Titans are providing their fans the unique opportunity to vote on the team's official 15th season logo.
The fans' selection will appear on several team items this year, including merchandise and a patch to be worn on Titans jerseys during the season.
Fans can go to the Tennessee Titans Facebook Page (Facebook.com/Titans) and vote for one of four possible logos:
• Version 1 depicts the number 15 and a Titans "fireball" accompanied by the outline of the state of Tennessee.
• Version 2 features the Titans "sword" between the Roman numerals XV.
• Version 3 reveals the number 15 within a Greek-style temple, crowned by the fireball.
• Version 4 has a 15 in a classic, sans-serif font with the fireball fitted to the bottom half of the 5.
Voting is open until Monday, April 22, and the winning logo will be revealed on April 25, the first day of the 2013 NFL Draft.
The Titans took on their current identity in 1999, the same year their new downtown Nashville stadium—now called LP Field—opened.  From 1960 through 1996, they played in Houston as the Oilers.  They relocated in 1997 and spent two campaigns as the Tennessee Oilers before adopting the Titans moniker.
In the 14 seasons since the name change, the Titans compiled the seventh-best record in the NFL (125-99) and sold out all 144 home games at LP Field.