NASHVILLE – ESPN's Mel Kiper has surveyed the best edge rushers in the NFL Draft, and he's looked at the current needs for the Tennessee Titans.
On Monday, during a conference call with reporters, Kiper was asked about a best-case scenario for the Titans.
He thinks it includes Miami's Jaelan Phillips, a player he believes is the best pass rusher in this year's draft.
But Kiper also thinks trading out of pick 22 could be a wise move for the Titans as well.
"I think Jaelan Phillips could be there – it's who I projected (to Tennessee) in that Mock 2.0," Kiper said. "Gregory Rousseau (of Miami) could be there. But I'm higher on Phillips than I am on Rousseau. I am higher on Kwity Paye, who could be there, coming out of Michigan.
"(The Titans) could also think about moving down, because if you move down you could look at Joseph Ossai in the late-first, early-second, coming out of Texas. So, they don't have to lock in at 22. They could maybe think about moving off of that. Let's say Philips is gone, and Paye is gone. You could move off of 22, get into that later first round, early second round and then look at a guy like Joseph Ossai from Texas, who I think could be a really good player. Chris Rumph II (from Duke) is another player who I think is very underrated. Carlos Basham from Wake Forest is a good inside-outside guy, who could be a good second round pick.
"But a pass rusher, which the Titans need down there, I think Ossai, (Joe) Tryon (of Washington), Rumph, Jayson Oweh is a kid with great talent out of Penn State. … Ossai would be the guy to look at maybe late first, early second round, if you drop down from 22."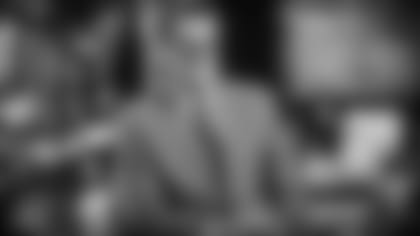 On the conference call Monday, Kiper raved about Phillips (6-5, 258), who had 4.5 sacks in two seasons at UCLA before transferring to Miami for his junior season, where he recorded eight sacks and 15.5 tackles for a loss.
"To me, he's the best," Kiper said. "There's some concerns with the versatility, but he's the best pure pass rusher.
"There's some guys (in this draft) who are boom or bust, and there are some guys who have shown some the capability production wise and talent-wise to be potential 7 to 10 sacks a year type guys. Some are more 5 to 7, but I think Phillips could be a double-digit sack guy and certainly Kwity Paye could be and I think Joseph Ossai could."