NEW ORLEANS — The honor was worth the wait, and the setting couldn't have been better for Curley Culp.
Culp, who played nose tackle for all or part of seven seasons with the Houston Oilers (1974-80), was one of seven people selected to the Pro Football Hall of Fame Saturday on the eve of Super Bowl XLVII.
"I feel very blessed to be voted into the Hall of Fame," Culp said Monday. "I want to thank the Selection Committee for doing what they do. I'm very fortunate to be coming into a special group of athletes."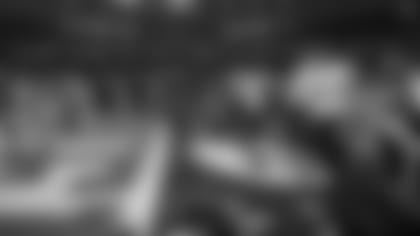 Culp, 66, who lives in Austin, Texas, waited at the airport Saturday evening for a just-in-case flight when he learned the news and flew to New Orleans that night. He joined 2013 inductees Larry Allen, Cris Carter, Bill Parcells (contributor), Jonathan Ogden, Warren Sapp and Dave Robinson (who was also selected by the Senior Committee) for the coin toss before Sunday's game. He watched the game from a suite at the Mercedes-Benz Superdome and participated in additional festivities Monday.
Members of the 46-person Pro Football Hall of Fame Selection Committee said the honor was long overdue for Culp because he changed the way the game is played. Rick Gosselin of the Dallas Morning News presented Culp to the committee, and *Houston Chronicle *sports writer and Hall of Fame Selection Committee member John McClain followed with supporting comments. The committee evaluated the contributions made by Culp and Robinson and evaluated the impact made by the 15 finalists of more recent players and contributors during more than eight hours of discussions. Committee members must choose no more than five from the 15 finalists.
The announcement was made in the Super Bowl Media Center (Ernest N. Morial Convention Center), about 10 miles from the former site of Tulane Stadium where Culp helped the Kansas City Chiefs win Super Bowl IV with his intense play. Kansas City coach Hank Stram often lined up Culp as a nose tackle directly across from Minnesota Vikings center Mick Tinglehoff. Culp, a former NCAA wrestling champ who was significantly heavier than Tinglehoff, won at the line of scrimmage.
Former Oilers general manager and head coach Sid Gillman, a Hall of Fame member as a coach, and defensive coordinator Bum Phillips executed a trade for Culp and a future draft pick by sending John Matuszak and a pick to the Chiefs in October 1974. Phillips became head coach in 1975, and the Oilers fully implemented the 3-4 defense.
McClain said Culp controlled the line of scrimmage, often demanding double teams, and freeing up Hall of Fame defensive end Elvin Bethea and linebackers Gregg Bingham and Robert Brazile. The Oilers drafted Brazile in 1975 with the first-round selection they acquired in the trade with the Chiefs and went 10-4 that season when Culp was named All-Pro and Brazile was selected as Rookie of the Year.
Culp's success forced opposing coaches to find bulkier centers and increased the popularity of the 3-4 defense. Baltimore and San Francisco used the 3-4 alignment in their base defenses during Sunday's game, and more than a third of NFL teams used the 3-4 as their base in 2012.
"I think the main reason that a lot of teams went to a three-man front was maybe if they had a shortage of defensive linemen," Culp said. "If you have a shortage of defensive linemen and have a decent guy to play the nose, then it makes a lot of sense to work it. It gives you some extra linebacker help, and I think that was the main reason for it initially."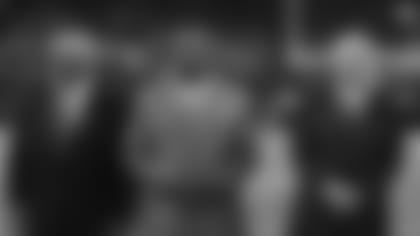 Nose tackle can be a very punishing position because of the double teams from the center and a guard, and the rewards are not always reaped by the player but more so by a teammate who is free to make the play.
"Playing the nose is a very grueling position to play because you have to be concerned about the center and also the guards, and occasionally you have to worry about the tight ends," Culp said. "I remember one game, we were playing Pittsburgh, they even had the 'wham' where the tight end would come and block down on me. Teams did a lot of different things to control the apex of the defense, because if they could control the nose tackle, they had some room to move around inside."
Culp said his favorite times with the Oilers were during the "Luv Ya Blue!" era (1978-80) when Houston played Pittsburgh for the 1978 and '79 AFC Championships but came a game shy of the Super Bowl both seasons. He also remembered his only professional touchdown that occurred against the Chargers in 1975.
"I guess one game in particular when we were playing San Diego, I picked up a fumble and was going in the wrong direction, and Elvin said, 'Hey, you're going the wrong way,' " Culp recalled. "Luckily, I stumbled into the end zone."
Much like the path to the end zone on that play, Culp's journey to the Hall of Fame was not the most direct route, but he will be the game's first nose tackle to be enshrined on Aug. 3.
McClain said there is not a player more deserving of that distinction.
"People started talking about, 'We need to get a 3-4 nose tackle in the Hall of Fame,' " McClain said. "Rick Gosselin, who worked in Kansas City, said if you're going to put a 3-4 nose tackle, we've got to put Curley Culp in there because he was the prototype for everybody today.
"Half of (the voters), I don't know if they ever saw Curley (play in person), but they had done their homework, and if you are doing something like this, if you are going to say that somebody is first at his position, you get the best," McClain continued. "To me, it would look really stupid if we had another nose tackle and not Curley Culp. I also think this opens the door for guys like Casey Hampton that play their whole career, don't have impressive stats, but they've got rings and they've got Pro Bowls because people appreciate how much work goes into that."