NASHVILLE – Monty Rice remembers his first Titans game well.
A native of Huntsville, Alabama, Rice was just 10 years old in 2009, when he traveled to Nashville with a friend. Nissan Stadium was called LP Field back then, and Rice was decked out in a Titans jersey.
"Peyton Manning lit the Titans up on Sunday Night Football," said Rice, who was picked by the Titans in the third round of the 2021 NFL Draft. "That was my first game. … Was I upset? Nah, I was just happy to be there."
A month later, Rice was back at the stadium for a more memorable game.
This one turned out better for the Titans.
"The game against the Cardinals," Rice said. "When Vince Young threw the touchdown pass (to Kenny Britt to cap a 99-yard drive to win in). I remember the stadium went nuts. I was like, 'Damn, this is crazy."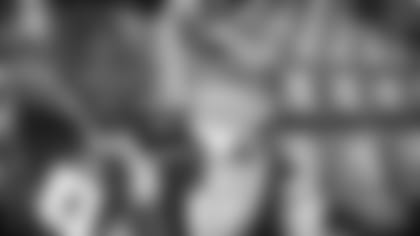 Fast forward to now, and it almost seems surreal.
Rice, an inside linebacker who played in college at the University of Georgia, is now a Titan himself.
He just wrapped up his first full week of practice, which started with the rookie minicamp last weekend. This week he'll take the field with veterans during organized team activities as his NFL career gets under way.
Rice, who said his favorite Titans growing up were Keith Bulluck, Chris Johnson, Cortland Finnegan and Kyle Vanden Bosch, estimates he attended roughly 8-10 Titans games as a youngster. He used to wear a No.9 Steve McNair jersey, or Vince Young's No.10.
Now, he wants to make a name for himself.
"Keith Bulluck, he just played the right way," Rice said. "He played with a chip on his shoulder on every snap, and that's kind of how I carry myself."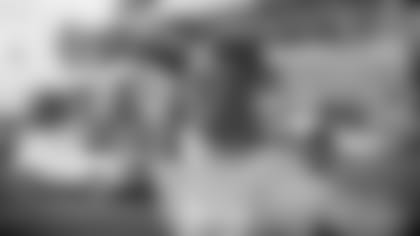 A 6-foot, 233-pounder, Rice was picked by the Titans with the 92nd overall pick.
Rice was one of five finalists for the Butkus Award, which recognizes the nation's best linebacker, in 2020. He was a starter at LB in eight of 10 games, when he was in on 49 tackles, and four tackles for a loss.
Rice started all 14 games for the Bulldogs in 2019, when he racked up 89 tackles, and three tackles for a loss. Rice was second team All-SEC in 2019, when he was the co-winner of the Vince Dooley Defensive MVP. He earned first team All-SEC accolades in 2020.
Rice said he feels fortunate to be in the NFL.
In time, he hopes to make a name for himself.
"It is a blessing to be able to put on an NFL helmet," he said. "Playing in the NFL was my childhood dream since I was nine years old.
"Now that I'm here, I'm going to work, and try to do whatever I can to help the team win. And hopefully I can leave a positive impact on everybody I come across. That's how I was raised."