Training Camp Central NASHVILLE, Tenn. -- Titans receiver Kenny Britt finally joined his teammates on the field for his first practice since signing his rookie contract last weekend.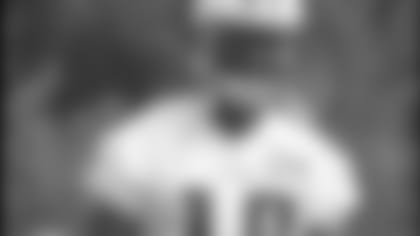 WR Kenny Britt made his training camp practice debut Friday afternoon at Baptist Sports Park.
Call it breaking the ice rather than a full-out session. The Titans went through a 90-minute practice at walkthrough speed on Friday preparing for Sunday night's Hall of Fame game.
The 30th overall pick had been on the physically-unable-to-perform list while recovering from an injured right hamstring.
"I think he's right on schedule," head coach Jeff Fisher said. "We'll continue to condition him and make sure he gets exercise through the weekend and we'll get him on the practice field next week."
Britt won't play in Sunday's game, but is expected to practice fully Tuesday.
"If we were in a different part of camp when we would be practicing right throughout the weekend, I would expect him to be able to practice Saturday or Sunday. That will give you an idea of where he's at," Fisher noted.