**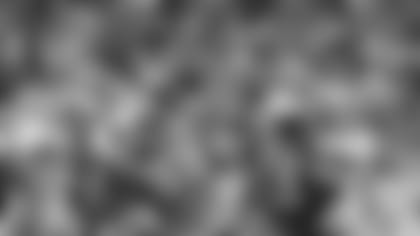 Defensive end Jason Babin will make his first trip to the Pro Bowl after registering 12.5 sacks in 2010.
NASHVILLE, Tenn. --** Jason Babin went from jobless to job well done in one season with the Titans.
Babin, a seven-year NFL veteran and former first-round pick, garnered his first selection to the Pro Bowl Tuesday. He has 12.5 sacks this season, which leads Tennessee, leads all AFC defensive ends and is tied for third among all players in the NFL.
Babin has recorded the most sacks by a Titans player since Kyle Vanden Bosch (12.5) in 2005. Babin said Wednesday he was "ecstatic" about making his first trip to Hawaii.
"I always said I wasn't going to go until I got invited," Babin said. "It means a lot to me, like I kind of broke into the upper echelon of defensive ends."
Houston drafted Babin in 2004 and played him at outside linebacker. He had 13 sacks in three seasons with the Texans and went to Seattle in 2007. He played in just two games for the Seahawks that season and two games in 2008 before Kansas City signed him in November 2008. He spent last season in Philadelphia, then signed a one-year, $1 million deal with the Titans this offseason with light fanfare.
Players, coaches and fans choose Pro Bowlers, and they liked how Babin performed in Tennessee's defensive scheme that allows him to line up wider than most teams' defensive ends.
Babin said receiving the news of his selection in a phone call from Titans coach Jeff Fisher was the realization of a goal that he had kept secret during his job transition.
"You have goals that you tell people about and you have goals that you write down and keep private," Babin said. "This is always a goal that I had that I kept private because if you put down goals, people put you down for it. If you say, 'I'm going to the Pro Bowl,' (others say) 'Well, you don't have a job,' so it's kind of hard to make those public."
He said he would like to come back to the Titans next season if possible, and future trips to the Pro Bowl have now become public goals.
"I think it's pretty public now," Babin said. "Once you go, you get a taste. You want to go back, I'd imagine."
There are no roads from Havre, Mont., to Hawaii, but Titans rookie Marc Mariani also found a way to the Pro Bowl.
The former walk-on at Montana re-wrote multiple school records before he was drafted in the seventh and final round with the 222nd pick of this year's draft. Mariani is 62 kickoff or punt return yards away from breaking an Oilers/Titans franchise record of 1,794 total return yards by Derrick Mason in 2000.
He said news of his selection to the Pro Bowl was "beyond my wildest dreams" and it could be a sign to others that they should "dream big and don't let anybody tell you no."
"I always wanted to be the best that I could be," Mariani said. "I was so competitive. I just wanted to be at the top. I've definitely got a lot of work to do, but to have this success this year is a pretty crazy ride."
Mariani broke Bobby Jancik's record of kickoff return yardage in a season (1,317 yards in 1963) last week at Kansas City. He leads the AFC and is third in the NFL with an average of 12.9 yards per punt return and ranks fourth in the AFC and 10th in the NFL with 25.2 yards per kickoff return. Mariani is also the only player to return a punt and a kickoff for touchdowns in the NFL this season.
"I think any time you have one of your players selected to the Pro Bowl it's quite an accomplishment, quite an honor considering they're voted on particularly by their peers," Fisher said.
An additional bonus for Mariani, a wide receiver who has not recorded his first career catch, is that he might have an opportunity to play receiver and catch a pass from Pro Bowl QBs Tom Brady, Philip Rivers or Peyton Manning.
"It is very intriguing," Mariani said. "The thought of even taking the field with those guys was—I was ecstatic. When I heard that, it kind of took my breath away."
Titans quarterback Kerry Collins, who made the 1996 and 2008 Pro Bowls, said Mariani's journey to Hawaii is "unbelievable."
"From Montana to the Pro Bowl. It's a great story, and he's a good kid," Collins said. "He's worked hard and is tough and he's done everything we've asked him. He's going to be in there wide-eyed, I'm sure."
Collins said he'd advise Mariani to "be very humbled, soak it in and enjoy being around great players."
"I think he will be. He's a humble guy anyway," Collins said. "He's probably going to have some hazing (from veterans). They'll make him pay for some stuff, I'm sure."