](http://www.titansonline.com/news/ask-mike.html)
Kolby in Jackson, Miss., says: "Jackie Battle has had a great preseason. Do you think (Battle), Shonn Greene and Chris Johnson can make a three-running back combination? Or is he going to pretty much be on the bench in case of injury?"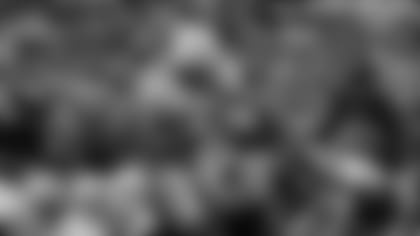 MIKE KEITH: This was one of the best things about signing Shonn Greene.
Because the Titans signed a "power back" in Greene to go with Johnson, it gave them a chance to pick any kind of back that they wanted as the number three guy. In Battle, they got another "power back," but also a veteran who can play special teams.
Yes, it is doubtful that Battle will play a lot of offense — he's not going to take carries away from CJ and Greene. But he gives you a great option for some situations and gives you good reason to have him active on the 46-man roster on Sunday.
---
B.J. in Johnson City asks: "Hey Mike! I've got a question about the NFL's concussion lawsuit settlement. What impact, if any, will the settlement have on potential safety measures (e.g. the possibility of taking kickoffs out of the game, etc.) that the NFL might consider in the future?"
MIKE KEITH: B.J., we have already seen several changes in how players are handed by their teams and medical staffs when a concussion is even suspected. Today, everyone involved is erring on the side of caution. The steps being put into place in regard to concussions are filtering down into every level of football. It is a great thing.
Not surprisingly, with less kickoffs being returned, less concussions are being reported on kickoffs.  Thus, I believe that, eventually, the kickoff will be eliminated. That's just my opinion.
---
*Ed in Oliver Springs wants to know: "Since Tim Tebow is now unemployed, are the Titans considering adding him to the roster?"*
MIKE KEITH: It would be a huge shocker.
---
*Ed in Gray wonders: "Mike, I missed most of Coach Munchak's "Coach's Show" on radio last (week) and was wondering if the audio  was captured and posted somewhere online. Thanks!"*
By the way, we are now broadcasting the "Titans Tonight" show live each Tuesday night from 6 p.m.-7 p.m. CT at O'Charley's in Brentwood.  Please come out and see us and have a great dinner!
---
Donte from Hendersonville has a good one: "Why should fans be more optimistic about the secondary this season?"
MIKE KEITH: I like your style, Donte. Asking the direct question.
Safety play should be better with Michael Griffin allowed to stay at free safety and Bernard Pollard and George Wilson at strong safety. Just better players at strong safety should be a huge help to Griffin.
Coty Sensabaugh may turn into an excellent nickel back. He's been good in camp.
The competition at the cornerback position should have more people ready to play and play better.
Bottom line, however: the Titans' defense expects the biggest lift for the secondary to come from more pressure upfront on opposing quarterbacks. I will be interested to see how the Titans go after Ben Roethlisberger this weekend in Pittsburgh.
---