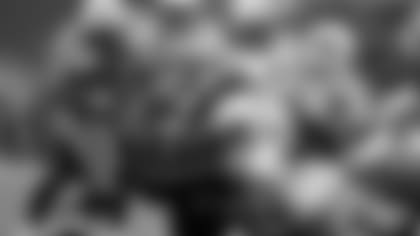 SEATTLE -- Pete Carroll pumped his fists and hugged players, greeting nearly every one. He ran a lot on the sidelines -- on a surgically repaired left knee that was just fixed two weeks ago.
And all that was before the national anthem. Then he high-fived the guy who sang that.
"Yeah, I was really fired up about that song," Carroll said. "The guy did a great job."
The 58-year-old coach who bolted Southern California in January to rebuild the struggling Seahawks looked as if he was having more fun than his players during Seattle's 20-18 preseason victory over the Tennessee Titans on Saturday night.
Backup Charlie Whitehurst threw for 214 yards and two touchdowns while playing the second and third quarters in his first game since a spring trade with San Diego. Whitehurst, acquired because 34-year-old Matt Hasselbeck is in the final year of his contract, put Seattle up 20-7.
The Titans closed to 20-18 with 4:39 left on a 1-yard run by LeGarrette Blount and 2-point pass by rookie Rusty Smith. But Smith was intercepted by Kam Chancellor with 25 seconds left.
Yet Carroll's first NFL game since Jan. 2, 2000, when he was coaching New England, was more notable for his as-advertised energy than it was for anything the players did.
"Oh, I loved it. It was a blast," Carroll said. "We even made it like a real NFL game, coming down to the final 20 seconds.
"Just being here, I'm so proud to be here. ... It was really, really cool."
Chris Johnson had a 1-yard touchdown run on Tennessee's first drive on the same field where he became the sixth player with 2,000 yards rushing in a season last January. He finished with five carries for 7 yards.
Johnson's score came on his third try from the 1, a cutback behind tight ends Bo Scaife and Craig Stevens. And the momentary delay before the TD didn't concern him one bit.
Asked if he thought he would make it into the end zone, Johnson smiled and said, "Of course, I was a first-round draft pick."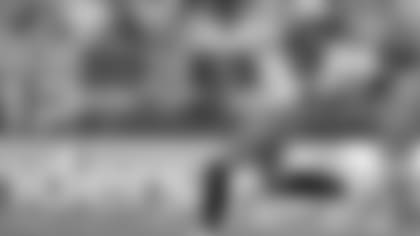 Vince Young, heading into the season as Tennessee's starter after going 8-2 to finish 2009, completed his first five passes for 78 yards. Josh Wilson intercepted the sixth and final one, on a comeback route near the sideline intended for Justin Gage at the Titans 39.
Chris Simms replaced Young with 4 minutes left in the opening quarter. The rest of Tennessee's starting offense was out by the start of the second period.
Seattle's first-team offense produced a 44-yard field goal by Olindo Mare in its three drives. Hasselbeck was 4 of 10 for 26 yards. He was sacked once and had three passes deflected, two by Titans linebacker Stephen Tulloch.
The toasty home crowd on an 87-degree night got its biggest thrill from Mike Williams. The top-10 pick by the Lions in 2005 who ballooned out of the league for two years caught a short pass from Whitehurst on an audible against a blitz midway through the second quarter. Williams, a former star for Carroll at USC, then juked Ryan Mouton with one step and ran 51 yards untouched for a touchdown to put Seattle up 10-7.
Williams kept the football and brought it to the bench. No wonder, given all he's been through. His last NFL score was on Aug. 11, 2007, for the Raiders in a preseason opener against the Cardinals. He has only two scoring catches in the regular season in his once-soaring career.
Carroll bolted from the edge of the field to the bench in the second quarter to congratulate the defense following a three-and-out stop in the second quarter. He had a hug for Whitehurst for his first TD throw. Carroll even hugged Mare after he kicked an extra point following Whitehurst's second TD pass, to rookie tight end Anthony McCoy from Carroll's USC team last year.
At one point, a sideline official gave a sort of forearm shiver to push Carroll back off the field.
About the only time Carroll wasn't giddy was when he zipped across the field to join the concern for hard-luck rookie running back Stafon Johnson.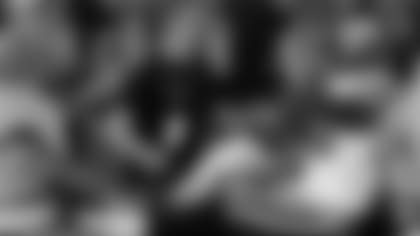 Johnson was hit high and spun around by Chancellor following a short reception on the final play of the third quarter. He then landed hard on his right leg.
As the Titans prayed on one knee nearby and coach Jeff Fisher held Johnson's head, the running back was driven off the field while seated on the back of a cart. An air cast was on his lower right leg. He briefly held his hands over his face, then pointed toward the heavens.
The Titans' Twitter feed said the initial diagnosis is a dislocated right ankle. Johnson's final season at USC was ruined when a falling weight bar crushed his neck and larynx.
"It's very, very difficult for Stafon," Fisher said. "With what he's been able to overcome, you could see by the reaction of his teammates that he's a special young man. He'll overcome this as well."
Carroll's words on the field to Johnson: "I told him I loved him, and no one can get tougher or stronger than he is.
"I was so sorry to see that," Carroll said. "This guy, what he's undergone to get here, so much pressure physically and emotionally, and to have a serious injury. ... If anybody can get back, he can. He's an absolute warrior."