**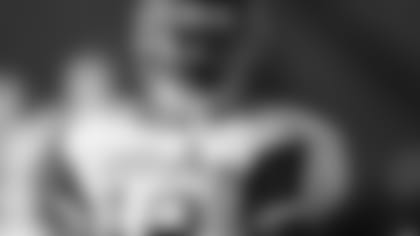 Former USC running back Stafon Johnson was among Tennessee's undrafted free agents that were signed on Saturday.
NASHVILLE, Tenn. --** The Tennessee Titans have signed Southern Cal running back Stafon Johnson, who suffered a nearly fatal weightlifting accident last year.
Johnson, whose neck was crushed by a weight bar in September, was signed after the NFL Draft on Saturday.
The Titans also signed Texas A&M offensive lineman Kevin Matthews, son of former Titans offensive lineman and Hall of Famer Bruce Matthews, to a rookie free agent contract.
Later on Saturday Tennessee signed former Ole Miss tight end Gerald Harris and former USC lineman Nick Howell, son of former Houston Oilers lineman Pat Howell.