**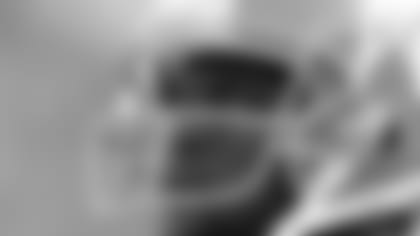 Vince Young's status for Sunday is uncertain after he injured his knee during Thursday's practice.
NASHVILLE, Tenn. --** Vince Young aggravated his right knee Thursdsay and left practice early in what Tennessee coach Jeff Fisher called a "setback.
Young had just stepped back and thrown a pass when he started walking to the sideline and laid down on the ground. A trainer and a doctor checked out his knee. They wrapped ice around his knee, then he left practice early, walking out of the indoor practice field gingerly.
The quarterback originally hurt his knee in last week's 27-17 loss at Indianapolis and had been trying to push through practice. He was tended inside the building and not seen in the locker room while reporters were in the room. Fisher said he expects Young to play Sunday against St. Louis (1-11).
"At this point, I'm no more concerned about Vince than I am the other guys trying to work themselves back into health," Fisher said.
Young is 4-1 as a starter since taking over the job from veteran Kerry Collins at the end of October. The Titans (5-7) need to win out to keep their faint playoff hopes alive. Collins finished practice, and Fisher joked that Collins had been busy deer-hunting rather than attending meetings and practices.
Collins had warmed up in Indianapolis in case he was needed, but Young finished the game.
"If I'm needed to play, I'll be ready to go. It hasn't been that long since I played really. As far as my preparation and stuff, I haven't done anything different since we made the switch," Collins said.
Chris Johnson, the NFL's leading rusher, was also limited Thursday. Fisher says Johnson has a sore ankle but will be fine.
Fisher said defensive tackle Jason Jones' surgery Wednesday to repair a torn rotator cuff went well. The Titans have not made a decision yet on whether to end his season by placing him on injured reserve or replace him on the roster yet.