NASHVILLE, Tenn. – For the second straight week, the two games that separate the Indianapolis Colts and Houston Texans remain. The two teams meet in Indianapolis in week 15, but Houston will need help from the either the Cowboys or Titans, who play the Colts in week 16 and 17, for any hope of winning the division.
At the bottom of the division, the Titans and Jaguars are still tied at 2-11 with Tennessee leading the tiebreaker due to a head-to-head win in Week 6. They'll meet again in Jacksonville in Week 16 on Thursday Night Football.
Here's a detailed rundown of how each of the Titans' three division rivals fared in week 14.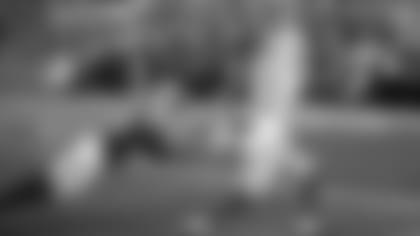 The Colts won again, although they had no business beating the Browns. Cleveland couldn't get out of its own way in an eventual 25-24 loss at home against Indianapolis.
Cleveland held a 21-7 second half advantage, but left the door open for another Andrew Luck comeback. With just 32 seconds remaining in the game, Luck found T.Y. Hilton for a one-yard, go-ahead touchdown to put the Colts up 25-24.
It wasn't Luck's finest hour by any means. His 294 passing yards and two touchdowns were paired with two interceptions and another lost fumble. The Colts QB also completed just 24 of his 53 passing attempts. Luck was the Colts' leading rusher on the day with 37 yards and one rushing touchdown.
His passing counterpart Brian Hoyer was even worse, completing 14-of-31 attempts for 140 yards, no touchdowns and two interceptions. Browns kicker Billy Cundiff also missed a field goal to keep the Colts in the game.
Week 14 Star: T.Y. Hilton – WR
The matchup of the game was Hilton vs. Browns stud corner Joe Hayden. Despite being bottled up early, Hilton still exploded for 150 yards and two touchdowns. Hilton is turning into a superstar in this league with 1,295 receiving yards and seven touchdowns in 2014.
Week 15 Matchup: vs. Houston Texans (7-6)
A win in Week 15 would seal the division for the Colts for the third consecutive season.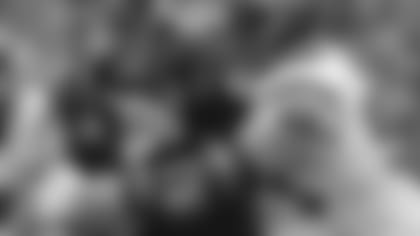 The Texans turned a 13-10 halftime deficit into a 27-13 road win against the Jaguars to keep pace with Indianapolis.
After throwing for six touchdowns against the Titans, Houston relied on the ground game against the Jaguars. Fitzpatrick attempted only 19 passes, completing 13 of them for 135 yards. The Texans quarterback did run for 19 yards and one touchdown.
Alfred Blue and Arian Foster scored Houston's other two touchdowns, with Foster torching the Jaguars for 127 yards on the ground.
Week 14 Star: J.J. Watt – DE
This could have been Foster, but Watt added three sacks, four tackles for loss and eight total quarterback hits to his MVP resume. It appears to be a two-man race between Watt and Aaron Rodgers for the NFL's top individual honors.
Week 15 Matchup: at Indianapolis Colts (9-4)
Sometimes the term must-win is used too casually. This game however, is a true must win for the Texans.
Jacksonville Jaguars (2-11)
The Jags kept pace for two quarters before falling flat offensively in the second half.
Blake Bortles completed 20 passes for 205 yards, one touchdown and one interception. The one touchdown was a four-yard pass to Allen Hurns that got Jacksonville out to an early 7-0 lead. Denard Robinson led the Jaguars ground game with 30 yards on 10 carries. Rookie receiver Marqise Lee caught five passes for 67 yards.
This marks the second consecutive week that Houston's defense has stifled a division rival after shutting down Tennessee's offense in Week 13.
Week 14 Star: Sen'Derrick Marks – DT
Much like Jurrell Casey in Tennessee, Marks is one of the NFL's best-kept secrets on the defensive side of the football. His 1.5 sacks against Houston bring his total to 8.5 on the season.
Week 15 Matchup: at Baltimore Ravens (8-5)
A trip to Baltimore stands between the Jaguars and a showdown with the Titans on Thursday Night Football in Week 16.