**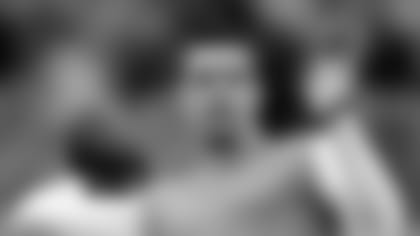 Kurt Warmer throws during pregame warmups.
NASHVILLE, Tenn. -** Arizona quarterback Kurt Warner isn't playing Sunday against the Tennessee Titans as a precaution a week after hitting his head against the turf. That gives Matt Leinart his first start since 2007 against the quarterback taken ahead of him in the 2006 draft.
Warner practiced throughout the week and had been listed as questionable. But the Cardinals (7-3) host the Minnesota Vikings on Dec. 6 in a key NFC game. So coach Ken Whisenhunt played it safe and deactivated Warner, snapping the quarterback's consecutive starts streak at 41.
Leinart finished up for Arizona last week when Warner left a win at St. Louis after feeling foggy. Leinart hadn't started since Oct. 7, 2007, at St. Louis where he suffered a season-ending collarbone injury.
Brian St. Pierre will back up Leinart, and the Cardinals did not list a third emergency quarterback.
The game will not be a complete reunion of the national championship game the Titans' Vince Young won with Texas over Leinart and Southern California in January 2006. Tennessee deactivated former USC running back LenDale White in a coach's decision.