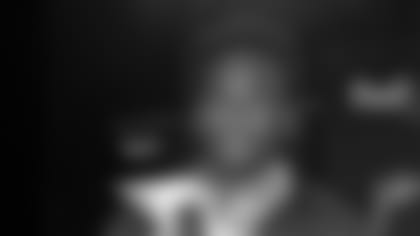 ](http://www.nfl.com/partner?partnerType=players-air-and-ground&module=HPfanVoicevote)NASHVILLE, Tenn. --Running backsFRED JACKSON of the Buffalo Bills,MAURICE JONES-DREW of the Jacksonville Jaguars andCHRIS JOHNSONof the Tennessee Titans are the finalists for theFedEx Ground NFL Player of the Week**, the NFL announced today.
Fans can vote now through 11 a.m., CT on Friday to determine the FedEx Ground NFL Player of the Week. The winner will be announced Friday evening on NFL.com.  New this year, fans will be able to keep tabs on the achievements of their favorite Air & Ground players (and others) with the NFL Milestone Tracker, presented by FedEx.
Fans will be voting for more than their favorite player. As part of the Air & Ground program, FedEx continues its support of Safe Kids USA by making weekly $2,000 donations in each of the winning players' names. The funding, allocated to local Safe Kids coalitions in that team's city, is used for pedestrian safety improvements throughout the year, from upgraded crosswalks and safety signs to traffic barriers and educational training.
A closer look at the FedEx Ground NFL Player of the Week finalists:
Buffalo's FRED JACKSONrushed 25 times for 133 yards and one rushing touchdown in the Bills' 14 – 12 win over the Detroit Lions.
Jacksonville's MAURICE JONES-DREWhad 24 carries for 100 yards and two touchdowns in the Jaguars' 31 – 24 win over the Houston Texans.
As the Official Delivery Service Sponsor of the NFL, Super Bowl and Pro Bowl, FedEx understands the need for a winning game plan, and created the Air & Ground program to highlight superior on-field performance among the league's top-performing quarterbacks and running backs. Because FedEx has thousands of delivery trucks out on the roads each day, the company is committed to funding pedestrian safety improvements in local communities, donating more than $13 million to  Safe Kids Worldwide since 2000. Follow FedEx on Facebook, YouTube and Twitter @FedExDelivers and track the conversation at #FedExNFL.