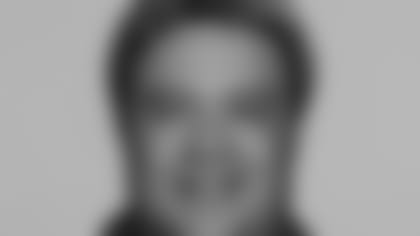 Kennedy Pola

LOS ANGELES, Calif. - Add Titans coach Jeff Fisher to the list of people Lane Kiffin had ticked off in Tennessee.
Kiffin hired Titans assistant coach Kennedy Pola on Saturday to be his offensive coordinator and running backs coach at Southern California, irking Fisher by failing to follow the usual protocol in courting another team's assistant.
Fisher voiced his displeasure with his alma mater's new head coach to the Tennessean newspaper, saying Kiffin hadn't made the customary contact to tell the NFL team he was interested in Pola, a former USC player and assistant coach who joined the Titans after last season ended.
The move also left the Titans without a running backs coach one week before training camp opens.
"I am very disappointed in Lane Kiffin's approach to this,'' Fisher told the newspaper. "Typically speaking when coaches are interested in hiring or discussing potential employment from coaches on respective staffs there is a courtesy call made from the head coach or athletic director indicating there is an interest in talking to the assistant.
"So I am very disappointed in the lack of professionalism on behalf of Lane, to call me and leave me a voice mail after Kennedy had informed me he had taken the job. It is just a lack of professionalism.''
Kiffin attempted to rectify the damage later Saturday, finally reaching Fisher and discussing the abrupt move. Kiffin then issued a statement that didn't exactly deny he had breached protocol, saying he first spoke to Pola on Friday, and then called Fisher on Saturday after Pola called him back, apparently to accept the job.
"I have spoken with Coach Fisher and he now has an accurate understanding of the timeline of events,'' Kiffin said. "We realize the timing of this isn't perfect for all parties, but this is a great opportunity and promotion for Kennedy.''
The state of Tennessee hardly needs another reason to dislike Kiffin, who infamously bolted from the Volunteers last January after just 14 months to take his self-described dream job at USC, leaving an angry mob in Knoxville.
Kiffin's brief head coaching stints with the Oakland Raiders and Tennessee have been filled with minor missteps and conflicts, including an ugly feud with Raiders owner Al Davis and twice being reprimanded by the Southeastern Conference while he was with the Volunteers.
Although Kiffin has mostly avoided trouble since returning to the Trojans, he committed his latest apparent gaffe just a few days after USC replaced embattled athletic director Mike Garrett with strait-laced former USC quarterback Pat Haden, who voiced cautious support for Kiffin.
The Trojans open training camp Aug. 4 on their first season under serious NCAA sanctions, including a bowl ban and scholarship limitations.
Pola replaces Todd McNair, whose contract wasn't renewed by the Trojans last month. McNair was a key figure in the NCAA's investigation of illegal benefits purportedly given to Heisman Trophy-winning tailback Reggie Bush, resulting in major sanctions against the USC athletic department last month.
Pola was a fullback at USC from 1982-85, and spent four seasons coaching running backs and special teams at USC from 2000-03 - working alongside Kiffin, also a Trojans assistant - before moving to the NFL for six years. He is the uncle of Pittsburgh Steelers star Troy Polamalu, a former USC safety.
Fisher told the Tennessean he'll promote a coach from within the Titans to replace Pola, who was hired after the 2009 season following five years with the Jacksonville Jaguars.