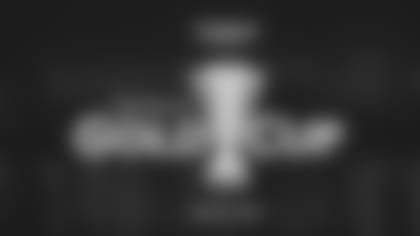 ](http://www.concacaf.com/category/gold-cup/tickets)

NASHVILLE, Tenn. — The Confederation of North, Central America and Caribbean Association Football (CONCACAF) announced today the group stage matches and schedule for the 2017 CONCACAF Gold Cup, filling out the calendar for this summer's marquee regional national team championship.
The event, including soccer and city dignitaries as well as representatives and head coaches from the qualified nations, took place at Levi's Stadium, host venue of the Gold Cup final, to be played on July 26. Featuring U.S. national team legend Cobi Jones, remarks by CONCACAF President Victor Montagliani, San Francisco 49ers President Al Guido, San Jose Earthquakes President Dave Kaval, and conducted by CONCACAF General Secretary Philippe Moggio, the event revealed the path to the regional championship for each of the 12 nations participating in this July's competition.
"With the groups now determined, we have a full look at the schedule of Gold Cup matches to be played this July," said CONCACAF General Secretary Philippe Moggio. "With so many exciting matches set to take place in great stadiums from coast to coast, culminating at Levi's Stadium on July 26, it's going to be an exciting summer of football for fans across the region."
Click here to view and download the complete 2017 CONCACAF Gold Cup schedule. Tickets to all Gold Cup matches are available by visiting www.GoldCup.org. Each Gold Cup group of four teams will visit three cities during group play, disputing a double header in each venue, in round-robin play.
Group B
Nashville (Nissan Stadium), Tampa (Raymond James Stadium), Cleveland (FirstEnergy Stadium)
*• United States
• Panama
• Martinique
*• Haiti or Nicaragua
Group B debuts on Saturday, July 8 in first-time Gold Cup venue Nissan Stadium in Nashville, TN, with a rematch of the 2015 Gold Cup third place match between group headliner and tournament host, the United States, and Panama. The second match will feature Caribbean nation Martinique, and either Haiti or Nicaragua, which are scheduled to face off in a home-and-away play-in series during the FIFA match dates in late March to decide the twelfth and final participating Member Association for the tournament.
• Tickets are on-sale now! Go to GoldCup.org to purchase your tickets today
• Click here to watch and download videos of the venues and host cities
• Fans can learn more about pre-game hospitality and travel packages for Gold Cup games by visiting www.Primesport.com.
Taking place every two years, the CONCACAF Gold Cup is the official national team championship of the region and will feature some of the top star players of North and Central America and the Caribbean. Drawing large crowds and millions of television viewers from across the region, the Gold Cup is a celebration of soccer, sportsmanship, and culture
This year's event will be broadcast live in the United States on FOX and Univision networks, transmitted on radio in Spanish by the Futbol de Primera network, and broadcast by additional rights partners in countries around the world.
2017 CONCACAF Gold Cup Match Schedule
Saturday, July 8 – Nissan Stadium, Nashville, TN
Martinique v Haiti/Nicaragua