LOS ANGELES – As a player, Steve Jackson gave his heart and soul to the Titans franchise, and he has the scars to prove it.
One of them came in Super Bowl XXXIV, as a Titans defensive back competing against the St. Louis Rams.
"I think about the second or the third play of the game I hit Marshall Faulk on a sweep and it split my face open," Jackson, now secondary/cornerbacks coach with the Bengals, said on Tuesday before pointing to just below his forehead. "I still have the scar right here to remind me, which is something I'll never forget.
"Hopefully I don't get a flashback and go running out there again on Sunday."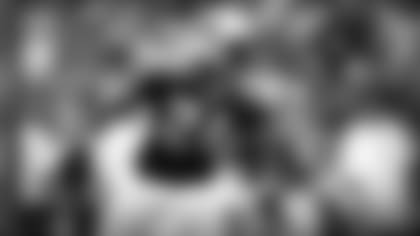 Yes, 22 years later Jackson will be back at the Super Bowl, this time as an assistant coach with the Bengals, against the Los Angeles Rams, in Super Bowl LVI.
Prior to joining the Bengals, Jackson spent a good part of his NFL life with the Oilers/Titans.
As a player, Jackson played defensive back in the NFL for nine seasons (1991-99), all of which were with the Houston Oilers/Tennessee Titans. He entered the league as a third-round draft choice of the Oilers in 1991, and he went on to post 14 career interceptions and nine sacks. In his final season with the team, he helped the Titans to an AFC Championship and concluded his career in Super Bowl XXXIV.
Later, Jackson also spent two seasons (2016-17) with the as the team's assistant secondary coach. In 2017, he helped guide safety Kevin Byard to a standout season that included eight interceptions, a Pro Bowl berth and first-team All-Pro honors.
"Winning the playoff game, the divisional game against the Titans, that was bittersweet, and it brought back a lot of memories," Jackson said of the Cincinnati's 19-16 win at Nissan Stadium on January 22. "Being with the (Oilers/Titans) organization, a lot of the same people that were even with us as the Oilers were still there in the building, an seeing them on the sideline …
"There's a lot of great memories, and a lot of great people from my time in Nashville, the city of Nashville, and the Titans organization."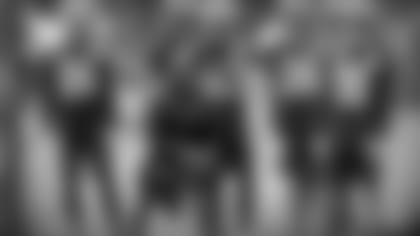 Jackson, in his second season as secondary/cornerbacks coach with the Bengals and his 18th as an NFL coach, is hoping Sunday's appearance in the Super Bowl will end with a different result.
His lasting memory of his last Super Bowl trip – a 23-16 Titans loss – is a painful one.
As it turned out, it was the final game of his NFL career.
"A fitting tribute that the next opportunity I have to be at the Super Bowl, and to compete at the Super Bowl, this time as a coach, would be against the Rams," Jackson said. "The most vivid memory I have (of Super Bowl XXXIV) is the confetti falling in blue and gold. I don't want it to end the same way this time.
"But I see a lot of similarities between this (Bengals) team, and that (Titans) team. Nobody really expected us to do anything (in 1999), we came out of nowhere and we played a high-powered offense in the Super Bowl. … It's an opportunity for redemption. There's a myriad of feelings and flashbacks that go through my mind. But it's a new time, it's a new group of guys and they are still just as explosive on offense as they were back then."