**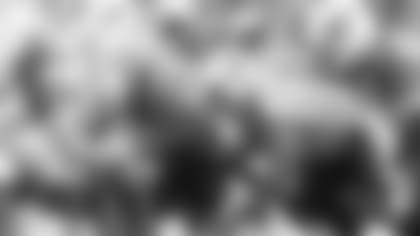 The Titans and Raiders square off in the season opener for both teams Sunday at LP Field.
NASHVILLE, Tenn. —** Titans coach Jeff Fisher said Monday that his team is preparing for wrinkles that the
Oakland Raiders
may present in the season opener while continuing to adjust its depth chart, roster and practice squad.
Throughout the offseason, the Titans' mantra has been starting the season quickly and successfully. Tennessee lost its first six games before rallying to finish its 2009 campaign at 8-8. Oakland went 5-11 in 2009 and has added veteran quarterback Jason Campbell in the offseason.
"They're a very talented team," Fisher said. "They're unpredictable. It's hard to predict what we're going to get so we have to be prepared to adjust."
Fisher said he expects Campbell to have a "good understanding" of the Raiders' offensive scheme, which Fisher said forces teams "to adjust every down."
"They're run oriented and they've got tremendous weapons that can stretch the field," Fisher added.
Tennessee made adjustments to its roster over the holiday weekend, cutting its players from 75 to 53 Saturday to comply with the NFL maximum. Tennessee then claimed two linebackers off waivers Sunday, attempting to increase depth at the position while David Thornton is on the physically unable to perform list and Gerald McRath serves a four-game suspension.
The Titans claimed Tim Shaw, who is entering his fourth NFL season, and Patrick Bailey, who played for Pittsburgh in his first two NFL seasons.
"They're both very talented players, very, very productive as far as special teams play," Fisher said. "That was an emphasis for us when we started camp. We made the commitment, and (they) are going to do whatever we need. … They're both smart guys. They'll pick things up quickly. If we're smart about our approach, we'll be able to put them in different packages."
The Titans cut running back LeGarrette Blount and linebacker Stanford Keglar Sunday to make room for Shaw and Bailey.  Blount was claimed off waivers Sunday by the Tampa Bay Buccaneers.
"We're always going to try to upgrade," Fisher said. "If there's people available, we'll look at them. For the most part, this is the group that we're going to go to battle with."
Blount rushed for 118 yards and two touchdowns during preseason play, but he was behind Chris Johnson and Javon Ringer on the depth chart. Johnson accounted for nearly 72 percent of the Titans' run attempts in 2009, rushing 358 of Tennessee's 499 attempts en route to his single-season franchise record 2,006 yards on the ground. Johnson also scored 14 of the team's 19 rushing touchdowns. Ringer carried the ball eight times for 48 yards in 2009 and was impressive during the recent preseason.
Fullback Ahmard Hall said the Sunday roster moves were part of the business and the team would quickly welcome Shaw and Bailey to the locker room. Hall said every block becomes more important with only two running backs on the squad.
"You've got to keep those guys healthy," Hall said. "They're two great running backs: Javon Ringer and Chris Johnson, the best running back in the NFL. All 11 guys have to do their job. I should say 10 because CJ's running the ball, but all 10 have to do their job. If one guy messes up, the whole play messes up."
The Titans filled six of the slots for their eight-man practice squad over the weekend:  DL Hall Davis, WR Dominique Edison, CB Pete Ittersagen, C Kevin Matthews, S Myron Rolle and LB Patrick Trahan. Fisher said the Titans would continue to evaluate options for the two remaining spots.
Hall said he and the Titans are ready to open the season, but are not taking the Raiders for granted.
"I think we have some good weapons," Hall said. "We have the best offensive line in the league, the best running back in the league. We have some young guys on defense that are going to do some great things for us. I'm excited about what we have here. We know how good we are, so we're just going to prove it to everybody else."