NASHVILLE, Tenn. —
The Titans just wrapped up Monday night's practice at Nissan Stadium.
Here's a look at what stood out …
The defense got the best of the offense in Monday night's scrimmage. They got their hands on the football on several occasions, created turnovers and sacks, and stepped up and made stops on numerous occasions.
Coach Mike Mularkey also praised the defense for not committing penalties.
"Our unit is very, very confident,'' linebacker Brian Orakpo said. "You can definitely see it out there, us communicating. Guys are playing with a lot of energy, and guys are having fun.
"(The offense) did some good things. Defense is always ahead of offense throughout training camp and throughout the beginning -- that is just football in general. I thought they did some good things out here. But I really believe our unit is very, very talented and we just have to keep it up and make our offense better."
-Defensive lineman Jurrell Casey helped set the tone early with a pair of nice plays. He stuffed running back DeMarco Murray early, and was also credited with a sack when quarterback Marcus Mariota threw the ball out of bounds.
-Safety Daimion Stafford intercepted Mariota when he made a nice break on the football in the middle of the field and raced the other way with it.
-Linebacker David Bass intercepted quarterback Matt Cassel after cornerback Jason McCourty stripped the ball loose from the arms of receiver Dorial Green-Beckham.
-Cornerback Cody Riggs made several nice plays, and breakups.
-Running back Derrick Henry stood out for the offense. He scored on two touchdown runs, and would've had a third if not for a penalty. Henry turned in powerful runs up the middle, and he also bounced to the outside with some nifty footwork.
-Running back David Cobb had a good night. He moved the pile and got into the end zone on two separate occasions.
-Rookie Tajae Sharpe was on the field with the first team, and he made several third down grabs.
-Mariota connected with tight end Delanie Walker on a nice pass down the middle of the field. He also connected with receiver Rishard Matthews for a touchdown in a two-minute drill.
-Linebacker Wesley Woodyard was credited with a sack in the latter portion of practice.
-Cassel connected with receiver Andre Johnson for a late score.
Mariota critical of himself**
Mariota wasn't pleased with his play.
In addition to Stafford picking him off, the defense made things difficult on the first-team offense on several possessions. The Titans committed several penalties in the red zone that negated positive plays.
"A lot of it was on me,'' Mariota said. "It was unacceptable, my play today. I can't be turning the ball over like that.
"I didn't play very well, and I have to do a better job of putting these guys in good situations. But in the end I think we did a good job finishing the two-minute drives and did a good job in the red zone."
Titans rookie defensive lineman Mike Smith performed the National Anthem prior to last night's practice, and Mularkey said "I thought he knocked it dead. It was tremendous."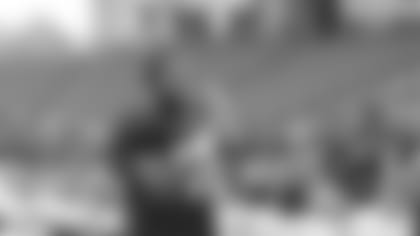 Mularkey asked Smith, an undrafted free agent out of Southern Mississippi, to sing after he got rave reviews while singing in front of teammates at the facility.
"It was a blessing that they let me do that,'' Smith said. "When coach Mularkey asked me about it, I couldn't turn it down. The guys congratulated me, everyone came up and hugged me. It was awesome, man. It was a great moment."
Smith said he closed his eyes "and was in the moment" while singing before teammates, coaches and fans. Then he opened them for a second.
"And everyone with the team (was looking at me),'' Smith said. "It was awesome."
Mariota said he thought Smith "did awesome." Orakpo said, "Mike did a tremendous job."
Receiver Kendall Wright (hamstring), cornerback Perrish Cox (groin), linebacker Nate Palmer (ribs), linebacker Aaron Wallace (ankle), center Andy Gallik (knee) and linebacker Kevin Dodd (foot) did not practice. Dexter McCluster was also held out.
Center Brian Schwenke headed to the locker room early with a cut on his right hand.
Country music star Cole Swindell attended practice wearing a DeMarco Murray shirt. Swindell and Murray shook hands and had pictures taken together at one point prior to practice.
The Titans signed autographs for fans prior to Monday night's practice.
The Titans return to Saint Thomas Sports Park for Tuesday's practice.
The crowd estimate for Monday night: 9,500.
Titans players take the field for Day 8 of training camp at Nissan Stadium. (Donn Jones Photography.com)