NASHVILLE, Tenn. — The Titans just wrapped up their fourth training camp practice on Tuesday at Saint Thomas Sports Park.
Here's a look at what stood out …
Titans coach Mike Mularkey praised rookie tackle Jack Conklin for his consistency, as the first-round pick continues to hold his own in practices.
During competitive drills between the offensive linemen and pass rushers, Conklin got the best of edge rusher David Bass to give a win to the offense. A day earlier, Conklin helped the offense linemen win a WWE belt over the defense by winning a battle vs. linebacker Derrick Morgan in one-on-one drills.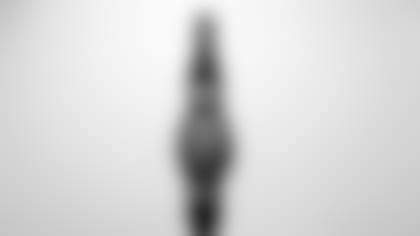 Each week, the Titans hold a competition for the belt. Three offensive linemen battle three defensive linemen for the belt, Conklin said.
"You duke it out for best two out of three,'' Conklin said. "If you win you get to keep it for the rest of the week and get the bragging rights. … Now we get to keep it for a little while and rub it in the defense's face."
Earlier in practice, Bass got the best of tackle Taylor Lewan during one pass rush drill, but Lewan later stepped up to slow down defensive lineman Jurrell Casey in the OL-DL battle. Center Ben Jones continues to look impressive.
Some defensive backs made nice plays in different areas on Tuesday. Rookie cornerback Kalan Reed had an interception, and rookie safety Kevin Byard knocked receiver Dorial Green-Beckham has he attempted to block him in 1-on-1 drills early. Cornerback Blidi Wreh-Wilson broke up a pass on a nice play late in practice.
Linebacker Avery Williamson forced running back Derrick Henry to fumble on the sideline early, and let him know about it. Later, Henry ripped off a nice run up the middle in the latter portion of practice.
Receiver Harry Douglas continues to make plays. He made a number of more really nice catches on Tuesday. On one sequence, Douglas and receiver Rishard Matthews got behind the defense on deep balls on consecutive plays.
Running back Bishop Sankey received praise from Mularkey after practice.
"I saw a lot the last couple of plays in the very last period,'' Mularkey said of Sankey. "I thought he hit the hole really well, had good vision through it, hit it fast and there was no delay.
"It was better than I've seen in the past years to be honest with you."
Sankey's reps have been limited behind DeMarco Murray and Henry, but he's contending for a spot.
"Bishop is bigger from when he got here,'' Mularkey said. "He's put on weight, muscle weight, and he is definitely a different style runner in this camp than I have seen. He is hitting things. There is no hesitation like he's had."
Titans receiver Kendall Wright is dealing with a hamstring injury, which kept him out of Tuesday's session.
Linebacker Aaron Wallace was at practice, but in a walking boot, after being injured on Monday. Mularkey didn't provide a timetable on what he might return.
Cornerback Brice McCain (ankle), center Andy Gallik (knee) and cornerback Bennett Okotcha (shoulder) all missed practice on Tuesday. Linebacker Kevin Dodd remains out, and on the Physically Unable to Perform list as he recovers from a foot injury.
McCain and Gallik could return as early as Thursday.
• Titans controlling owner Amy Adams Strunk watched practice for the third straight day.
• Former Titans offensive lineman Michael Roos, Eugene Amano and Mike Otto all watched practice. Otto was there in a No.62 jersey with the name Lil' Buddy in support of Titans offensive lineman Brian Schwenke. Former Titans receiver Derrick Mason was also there.
• Randy Barnes, who coached Titans general manager Jon Robinson at Union City High School, attended practice as a guest of the GM.
• Cornerback Tyler Patmon, claimed off waivers on Monday, arrived on the practice field midway through practice.
• The Titans have an off day on Wednesday.
Titans players take the field for Day 4 of training camp at Saint Thomas Sports Park. (Photos: Gary Glenn, Susanna Nickell)