Each week this season, Titans Online is taking a look back at a game in franchise history against the upcoming opponent.
Oct. 21, 2007: Titans 38, Texans 36
This flashback goes to a record-setting day and game-winning field goal for Rob Bironas as time expired.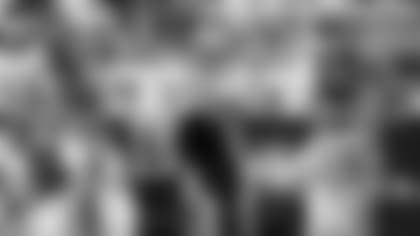 The game had multiple parallels to last week's dramatic 44-41 overtime win over Detroit in which Bironas kicked his 10th game-winner with the Titans. Bironas tied Al Del Greco for the Titans/Oilers franchise record last week, but few days in his career have been as big as the October 2007 tilt with the Texans in Houston.
That day, Bironas set an NFL record with eight field goals in one game. He fired accurately from 52, 25, 21, 30, 28, 43, 29 and 29 again to lift the Titans past the Texans. He also kicked two extra points and set a record with 26 points in one game by a kicker.
The final kick would not have been needed, if not for an improbable fourth-quarter comeback by Houston. The Titans held a commanding 32-7 lead at the start of the fourth quarter, but the Texas scored 29 in the final period, including two touchdowns in the final 1:37 that were only 40 seconds apart.
Texans backup quarterback Sage Rosenfels capped a 75-yard drive with a 7-yard pass to Jeb Putzier, and the Texans followed with a successful onside kick that was recovered by Zac Diles, who joined the Titans this season. Rosenfels followed with a 53-yard TD pass to Andre Davis three plays later for a 36-35 lead with 57 seconds remaining.
Titans QB Kerry Collins, who started in place of injured Vince Young, led Tennessee 69 yards in six plays to set up the field goal by Bironas. Collins connected with Roydell Williams for a 46-yard pass to convert a third-and-10 during the drive. Collins was 25-for-42 for 280 yards with no TDs and no interceptions. Williams finished with five catches for a career-high 124 yards.
The late heroics by both teams overshadowed an initially solid performance by the Titans' defense, which did not allow an offensive score by Houston until the fourth quarter. Nick Harper led Tennessee with eight tackles, recorded two interceptions and recovered a fumble. Keith Bulluck had one interception and one fumble recovery, Kyle Vanden Bosch and Cortland Finnegan recorded sacks, and Finnegan and David Thornton forced fumbles by the Texans.
Tennessee defeated Houston for the fifth straight time in the series and improved to 5-1 in the city where Titans owner Bud Adams created the Houston Oilers.