Titans tight end Delanie Walker has become a member of two teams.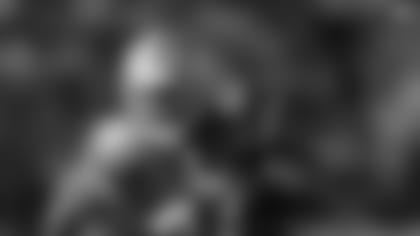 ](http://www.titansonline.com/media-center/photo-gallery/Career-of-TE-Delanie-Walker/b1a1a862-c374-4791-b319-c0c1181c2fde)
Click here for a slideshow of Delanie Walker's career in the NFL.
Walker agreed to terms with Tennessee quickly after free agency opened to continue his passion for football, and visited the set of 'NFL AM' this week to discuss his transition from San Francisco and decision to join the Titans.
Walker also has joined Mothers Against Drunk Driving in response to a car wreck that claimed the lives of his aunt and uncle shortly after Super Bowl XLVII.
Alice and Bryan Young were killed on their way from New Orleans to their hotel in Baton Rouge, La. They were in their vehicle on the side of Interstate 10 when it was rear-ended by an alleged drunk driver that police said was speeding. Both cars burst into flames. The other motorist survived the crash.
Walker wanted to honor his aunt and uncle and partnered with MADD to do so.
"This happens so much and now it's really hit home for me. I just want to make people more aware through my story," Walker told MADD.
The NFL recently announced an agreement to officially endorse MADD's "Campaign to Eliminate Drunk Driving" initiative.
While visiting NFL Network, Walker ranked his top five tight ends during an interview with NFL Network's Steve Wyche.
Walker decide that five spots were not enough slots for the players he currently considers as the league's top tight ends, but said he wants to be like a Tennessee native who was at the top of his list.