This flashback revisits a game with an outcome determined by a handful of game-changing plays made by the Titans on a day when the Steelers controlled other parts of the stat sheet.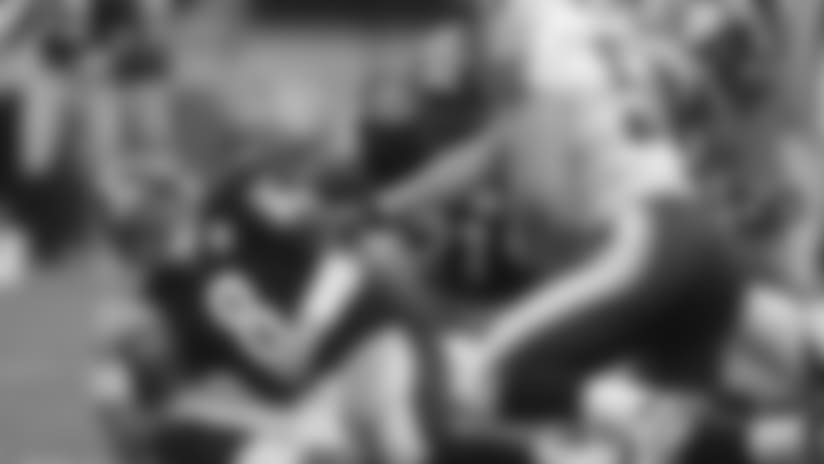 Rocky Boiman recorded a safety of Tommie Maddox and returned an interception 60 yards for a touchdown in Tennessee's 30-13 victory.
Titans linebacker Rocky Boiman delivered plays that gave Tennessee its first and final points of the game.
After Tennessee fell behind by 10 points early in the second quarter, the Titans punted and pinned the Steelers at their own 5-yard line. Boiman sacked Tommy Maddox on second-and-10, and a replay confirmed that Boiman had taken down the Steelers' QB in the end zone for a safety with 9:30 left in the first half.
Justin McCareins, who had downed the punt, returned the ensuing free kick 22 yards to give Tennessee the ball at its 45-yard line. Steve McNair connected with Drew Bennett for a 42-yard completion on the following play. Eddie George rushed for a short gain, which was followed by a 10-yard pass from McNair to Bennett.
The Titans forced a short field goal by the Steelers on their next possession by allowing only a gain of four on a pass from Maddox to Hines Ward on third-and-5 from inside the Tennessee 10 but were forced to punt the ball away on their next possession.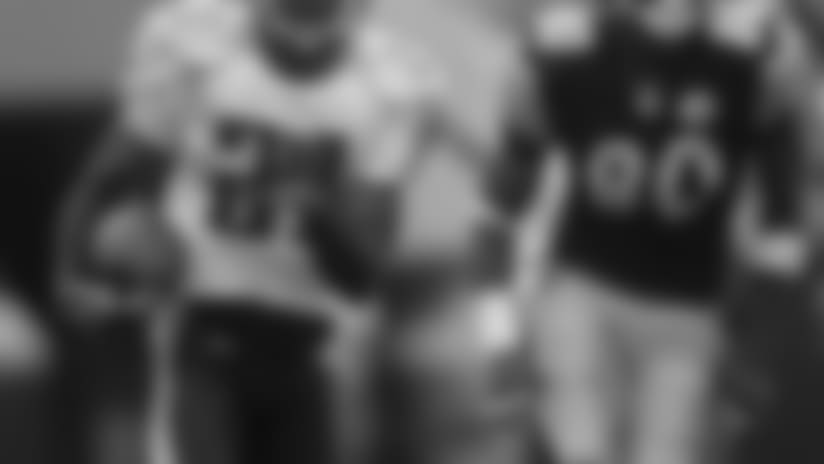 Samari Rolle returned an interception 49 yards to set up a touchdown that gave the Titans a 16-13 lead at halftime, and Justin McCareins scored on a 29-yard pass from Steve McNair in the third quarter.
Maddox tried to move the Steelers quickly, and Pittsburgh advanced to its 45 after a joint-possession catch by Chris Doering and Andre Dyson, which by rule, resulted in a reception by Doering. Maddox's next pass, however, was caught solely by a Titan. Samari Rolle intercepted the short pass and returned it 49 yards to the Pittsburgh 1, and McNair completed a TD pass to Erron Kinney two plays later for a 16-13 Titans lead at halftime.
It was quite a reversal for Tennessee, which had nine fewer first downs (13 to four) and 15 rushing yards on seven carries, compared to 69 rushing yards on 16 attempts by the Steelers, in the first half.
McNair was a perfect 7-of-7 passing in the third quarter, that included gains of 11, 9, 7 and a 29-yard TD to McCareins, but did not attempt a pass in the fourth quarter when Tennessee was content to run the clock. McNair finished 15-of-16 passing for 161 yards with three TDs and no interceptions for a passer rating of 148.2, and McCareins led the Titans with five catches for 81 yards.
The efficient passing by McNair, who was named NFL Co-MVP at season's end, and another huge defensive play — an interception that Boiman returned 60 yards for a touchdown with 12:46 left in the game — helped Tennessee prevail despite gaining 40 rushing yards on 22 carries (1.8 yards per attempt) and possessing the football for just 24:10.
In addition to Boiman's sack and safety, Kevin Carter and Jevon Kearse each recorded sacks. Keith Bulluck led the Titans with 12 tackles (eight solo), and Tank Williams had a game-high three pass breakups.